Make the most of Halloween by attending Mickey's Not So Scary Halloween Party at the Magic Kingdom in Orlando, Florida.  The annual event caters to families and provides a magical atmosphere for kids to enjoy Halloween.  Trick-or-treat through Disney World during Mickey's Not So Scary Halloween Party September 15 through November 1, 2015.
These are the party dates for 2015:
September 15, 18, 20, 22, 25 and 27
October 1, 2, 4, 6, 8, 9, 12, 13, 15, 16, 18, 20, 22, 23, 25, 27, 29, and 31
November 1
Halloween entertainment includes:
Hocus Pocus Villain Spelltacular: The mischievous Sanderson Sisters from Disney's Hocus Pocus return to the mortal world for 1 night during the Halloween season. With only a few hours to run amuck, the 3 sisters decide to use their magic to throw the best, evil Halloween party this side of the graveyard! With the help of the Disney villains, Winifred, Mary and Sarah gather together sinister shadows, nefarious nightmares and the power of their frightful friends to conjure the ultimate Hocus Pocus Party Potion and cast a spell on everyone in the Magic Kingdom Park. Hocus Pocus Villain Spelltacular features appearances by Dr. Facilier, Oogie Boogie, Maleficent and other great Disney villains, along with dancers, projections and special effects that combine to make this new show a not-to-be-missed Halloween treat.
Mickey's "Boo-to-You" Halloween Parade: The grandmaster of this bone-rattling parade has truly lost his head! A hair-raising ride by the Headless Horseman himself begins the festivities, followed by a collection of frightful floats featuring Disney Characters in Halloween costumes. Get ready for the grave diggers! The Haunted Mansion stars in this delightful parade. It's really not so scary—just fiendish fun!
Frontierland: Venture into Frontierland where you might even meet a barbershop quartet of dead cowboys who sing songs in the style of the Dapper Dans. They like "axing" Guests questions and answering with puns as part of their "dead pan" humor.
Happy HalloWishes: The Ghost Host from the Haunted Mansion invites you to "drop in" as Disney Villains tear up the night with fireworks and wicked remixes of their theme songs. Cruella de Vil, Jafar and Oogie Boogie are just some of the scoundrels who croon their spooky tunes. Feel a chill as creepy colors crawl over Cinderella Castle. The finale casts a spell you will never forget!
Character meet and greets are also planned during the party.  They'll be wearing a costume so be sure to wear yours! (Please note: Guests, especially children, are invited to wear costumes. However, guests are asked to choose costumes that are not obstructive to the child's view or that may be offensive to other park guests.)
Jafar (Agrabah Bazaar): 7:00-10:30pm
Queen of Hearts (Mad Tea Party): 7:00-11:00pm
Aurora and Maleficent with Snow White and the Queen (Princess Fairytale Hall): 7:00pm-12:00am
Lots-O'-Huggin' Bear (Tomorrowland): 7:00-11:00pm
Captain Jack Sparrow (near Pirates of the Caribbean): 7:00-10:30pm
Meet Your Favorite Pals (Storybook Circus): 7:00-11:00pm
Jack Skellington and Sally (Town Square): 7:00pm-11:00pm
Tarzan and Friends (near Adventureland Bridge): 7:00-11:00pm
Seven Dwarfs (near the Castle Wall in Fantasyland): 7:00-11:00pm
Tinker Bell (Town Square Theater): 7:00pm-12:00am
Anna and Elsa (Princess Fairytale Hall): 7:00pm-12:00am
Tigger and Friends (near the Many Adventures of Winnie the Pooh): 7:30-10:00pm
Gaston (near his Tavern): 7:00-10:30pm
Mickey Mouse (Town Square Theater): 7:00pm-12:00am
Meet an Out of this World Friend (Tomorrowland): 7:00-11:00pm
Ariel (in her Grotto): 7:00-11:30pm
Tiana (Liberty Square): 7:45-10:30pm
Merida (Fairytale Garden): 7:00-10:30pm
The party starts at 7pm and ends at midnights.  A parade is planned at 8:15pm and 10:30pm, with fireworks at 9:30pm.  The event does require a separate admission ticket and is not included with the purchase of regular Disney tickets.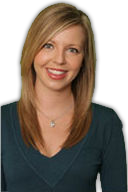 Ashley is Reserve Direct's travel expert, visiting Orlando to find the best travel tips, money-saving deals and insider information. With over 10 years of experience in first-hand-travel adventures, she shares her stories, advice, and current events to help you stay in the know.