Disney World caters to food enthusiasts with unique restaurants throughout their theme parks and resort. At Downtown Disney two new restaurants are slated to open at in summer 2015, as part of the transition into Disney Springs.
Iron Chef fans will be familiar with the chef helming one restaurant specifically. Chef Morimoto will open Morimoto Asia, the Japanese master chef's first pan-Asian restaurant. Located at The Landing, which is the center of Disney Springs, the 36-foot tall, two story establishment will feature a variety of areas to explore include exhibition kitchens, waterside seating, cocktail lounge, long bar, grand hall and open terraces. Of course, the food will be the main highlight of Morimoto Asia. Focused on flavors from throughout the continent, Morimoto plans to expand the cuisine horizons of Disney diners. Special exhibition kitchens add to the eclectic food options, which will showcase Asian traditions like street-food stalls, Peking duck and dim sum.
The other restaurant opening at Disney Springs, also at The Landing, is The Boathouse. Dining here will be an experience, as guided boat tours will take visitors on a 20-minute tour of the landmarks of Disney Springs. Want to add romance to the evening? Choose the Captain's tour aboard The Venezia, an Italian-style water taxi where you can share a champagne toast and chocolate loved ones with your sweetheart. Have the entire family with you? Go on the Amphicar ride that land from land and enter the water with a splash!
At the Boathouse, which is located waterfront, there will be three themed bars including The Captain's Raw Bar, The Admiral's Club Bar and The Dock Bar, which is located over water. Nautically inspired both inside and out, The Boathouse even has boats docked outside from the 1930s, 40s and 50s. In addition, live entertainment, daily flag ceremonies, and bugle song performances will make the atmosphere one of nostalgia yet, bringing to life the charm of a waterfront town center.
The redesign of Walt Disney World's Downtown Disney will is set to be themed as a place honoring turn-of-the century lakeside towns that dotted the Florida landscape.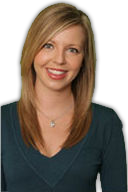 Ashley is Reserve Direct's travel expert, visiting Orlando to find the best travel tips, money-saving deals and insider information. With over 10 years of experience in first-hand-travel adventures, she shares her stories, advice, and current events to help you stay in the know.