On any given day, The Wizarding World of Harry Potter is filled with muggles and wizards. No matter which group you align with, one thing is certain: The Wizarding World of Harry Potter at Universal Orlando will enchant you. Comprised of Hogsmeade and Diagon Alley, both sections of the Harry Potter-themed world put you inside the magic of this one-of-a-kind book and movie series. As a result, this has became one of the most visited areas of Universal Orlando Resort.
The Top 10 Must-Sees at the Wizarding World of Harry Potter in Orlando:
1) Hogwarts
The trademark castle of the Harry Potter books and movies houses the Harry Potter and the Forbidden Journey ride and an elaborate queue with details like the Mirror of Erised, Dumbledore's office, living portraits, mandrakes, levitating candles and more.  It's the iconic centerpiece of Wizarding World, and the most photographed spot.  Be sure to get your photo in front of the castle, then prepare to "ooh" and "aww" at the outstanding ride inside.
2) King's Cross Station
For all you muggles who've always wanted to board the famous train centric to the Harry Potter stories, now's your chance. Find the 9 3/4 platform, then travel on the iconic steam engine through the urban outskirts of London to the charming village of Hogsmeade, replicating one of the memorable elements of Harry Potter's school life. Hogwarts Express connects Diagon Alley together with Hogsmeade, which means you can easily travel between both sections of The Wizarding World of Harry Potter.
3) Hogwarts Express
All aboard the Hogwarts Express! Billowing steam and an iconic whistle signal the arrival of the Hogwarts Express into Hogsmeade station, which travels back and forth from the Hogsmeade section of the park to Diagon Alley. Be sure to book a park-to-park ticket to enjoy all The Wizarding World of Harry Potter has to offer.
4) Butterbeer Cart
Guests can taste the concoction made famous in the series. The recipe was created specifically for Universal Orlando and approved by author J.K. Rowling.  It's a refreshing concoction that reminds me a bit of cream soda, but with an extra frothy foam.  Try it straight up or frozen.  I prefer straight up, but on hot days it's hard to beat a frozen brew.
5) Three Broomsticks
This restaurant serves British fare and features the multi-Muggle feast.  The rustic tavern is adorned with imaginative, striking elements creating a restaurant unlike any other. It's perhaps the second best place – other than Hogwarts Castle – to immerse yourself in Harry Potter's world. The Hogsmeade restaurant is open for breakfast, lunch and dinner.  Come early to sample a true English breakfast or dine in the evening for a traditional fish and chips.
6) Ollivanders
This wand shop, which features a which combines entertainment with retail, is the most popular shop at Hogsmeade. Magical effects aid a wand keeper in matching you with a mystical wand.  Pretend you're a young wizard.  Then, marvel as magical effects aid a wand keeper in matching you with a mystical wand.  It's the perfect souvenir for a loyal Harry Potter fan.
7) Gringott's Bank
In the shadow of the a massive fire-breathing dragon sits Gringotts Bank, the only bank of the wizarding world. Home to the Harry Potter and the Escape from Gringotts ride, this grand building is made of white marble and is owner and operated by goblins. Walk through the same secret passageways as Potter as you explore the depths of Gringott's Bank.
8) Leaky Cauldron
For drinks and British dining, step inside this famous Diagon Alley pub–no magic password needed. Traditional food options include cottage pie, fish and chips, and bangers and mash. Wash it all down with a frothy Butterbeer as you admire the bewitching artwork on the walls.
9) Wizarding Window Shopping
There are plenty of things to see at the Hogsmeade and Diagon Alley stores within The Wizarding World of Harry Potter. The Honeydukes Candy Store and Zonko's, a joke shop, are not to be missed.  Both bring the stores from the books to life with intricate details found outside and in. Similarly, Diagon Alley stores Madam Malkin's Rober For All Occasions and Weasleys' Wizard Wheezes cast a spell on crowds.
10) Dragon Challenge
Summon your courage as you accept the Dragon Challenge. Mount one of two dragons–an aggressive Chinese Fireball or a ferocious Hungarian Horntail. Each dragon twists and loops in an intertwining roller coaster chase across the sky. Each dragon offers a different experience, so brave both if you can!
Bonus: Owlery
This covered pavilion is a nice place to relax in the shade, sip a cool drink and marvel at the owls in the rafters. Take a break from the Orlando sun at the Owlery.  Then, visit the Owl Post, where you can mail letters from a Hogsmeade address.  How cool is that?  (I may or may not have sent one to myself!)
Double Bonus: Hippogriff
What Harry Potter fan hasn't wanted to see a Hippogriff in real life?  The creature that is part horse, part eagle is located behind the Flight of the Hippogriff Coaster. When humans approach Hippogriffs, a proper etiquette must be maintained to avoid danger. Walk by Hagrid's Hut, follow his instructions, then approach the Hippogriff. Snap a photo with the legendary creature before riding the family-friendly Flight of the Hippogriff coaster.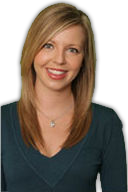 Ashley is Reserve Direct's travel expert, visiting Orlando to find the best travel tips, money-saving deals and insider information. With over 10 years of experience in first-hand-travel adventures, she shares her stories, advice, and current events to help you stay in the know.