Universal Orlando Resort already has a resident wizard. Starting today, Universal Orlando Resort also has a king, the beastly King Kong.  Skull Island: Reign of Kong is now officially open after weeks of test rides, speculation and anticipation. Today Show host Al Roker was on hand to announce the grand opening, and give guests the inside scoop on the all-new attraction.
You can find Skull Island: Reign of Kong at the Islands of Adventure section of Universal Orlando Resort, between Toon Lagoon and Jurassic Park. The ride lasts 6-minutes, which is seriously long in theme park time. A massive 72-passenger ride vehicle also allows for faster queues and less waiting— a total bonus as waiting in the hot Orlando sun is never any fun.
Learn more about the story behind Skull Island:
The 3D ride journeys deep into a mysterious island, inhabited by prehistoric creatures and natives. Riders travel through temple ruins and island jungles as they fight for survival. The attack on riders, who are part of the 8th Wonder Expedition Company, leaves them in peril. Then, an even more enormous, earth-pounding presence arrives. King Kong – in the flesh. Will he be your salvation? Or will he destroy you? During the experience, riders come "face to face" with King Kong. Feel his breath sweep across your voice and your body tremble at his thunderous roar. As the gargantuan beasts fight for dominance, you will just fight to survive. Can you escape Skull Island? Only if King Kong lets you.
See what the encounter is really like with this behind-the-scenes video:
Skull Island: Reign of Kong is the largest addition to the Universal Orlando Resort since the opening of The Wizarding World of Harry Potter.
Universal Orlando Resort will continue to amaze guests as even more incredible attractions are planned over the next several years. "Race through New York Starring Jimmy Fallon" is scheduled to open in 2017, while "Fast & Furious – Supercharged" races into Universal Studios in 2017. That's not all, though, as in 2017 you can live the carefree island life at Universal's Volcano Bay. The all-new water theme park promises no standing in long lines, no wrestling with tubes and no waiting for the fun to begin. It's set to be a tropical paradise just minutes away from thrills of Universal Orlando Resort.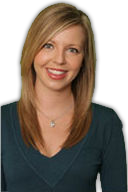 Ashley is Reserve Direct's travel expert, visiting Orlando to find the best travel tips, money-saving deals and insider information. With over 10 years of experience in first-hand-travel adventures, she shares her stories, advice, and current events to help you stay in the know.