Who loves to save during the holidays? I think everybody does, right?! It's the best time of year to save big on purchases, including on Orlando theme park tickets. Universal Orlando Resort is doing their part to help families save their hard earned cash with a limited time, budget-friendly ticket sale featuring three days for the price of two. Whether you like to park hop, visit one park per day, or want to add on other attractions to your ticket, the savings are available. For a total breakdown of Universal Orlando Resort ticket deals, read on.
Single Park Admission: Ticket valid for either Islands of Adventure or Universal Studios. However, you can only attend 1 park per day selected, which is of your choice.
The best value for single park admission start at 2-day tickets, with 3rd day free. Tickets are only $135.99, which is a $30 savings from gate price. Want to spend four days at the park? This ticket type also has a $20 savings, and is on sale for only $155.99.
Park-to-Park Admission: Ticket valid for both Islands of Adventure and Universal Studios with ability to visit either park on the same day. Hop from park-to-park and see all Universal has to offer.
Two-Day, 3-Day and 4-Day Universal Park-to-Park tickets have a savings of $20-30 per ticket as well. Spend two days park hopping, with the third day free for the low price of $175.99 – a $30 savings. Want to add more days to play? Four-day tickets are $195.99.
If you'd like to add Universal Orlando's waterpark – Wet 'n Wild – to your ticket purchase, the 3-day Unlimited Park-to-Park ticket is your best value. For $199.99, which is $20 cheaper than gate price, you can enjoy unlimited admissions to BOTH Universal Studios Florida and Islands of Adventure, as well as, Wet 'n Wild for 14 consecutive days. If park hopping isn't your thing, you can purchase a single park 2-day ticket with 3rd day free for $171.74. This ticket allows entry to Wet 'n Wild and to either Universal Studios Florida OR Islands of Adventure for 3 days.
All 3rd day free tickets must be used between January 4 and June 20, 2015.
For more information on Universal Orlando Resort packages, as well as Disney World ticket bundles, be sure to visit Reserve Orlando.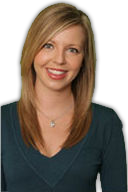 Ashley is Reserve Direct's travel expert, visiting Orlando to find the best travel tips, money-saving deals and insider information. With over 10 years of experience in first-hand-travel adventures, she shares her stories, advice, and current events to help you stay in the know.