Kennedy Space Center Visitor Complex is set to open a next-generation attraction designed to touch the hearts and minds of the next generation of space explorers – Heroes and Legends, featuring the U.S. Astronaut Hall of Fame®, scheduled to open in 2016.
Heroes and Legends will not only bring to life the enthralling stories of America's pioneering astronauts, but also invite guests to vicariously experience the thrills and dangers of America's earliest missions through high-tech elements and special effects, including simulated holograms and augmented reality.
The highlight of Heroes and Legends is a 3D omnidirectional theater, designed to make guests feel as though they are floating in the vastness of space. Stunning images will envelope them as legendary astronauts, including Alan Shepard, John Glenn, Jim Lovell and Neil Armstrong, invite them to join in their epic journeys into the vast unknown.
The new U.S. Astronaut Hall of Fame will serve as the culminating element of the attraction, allowing guests to interact virtually with nearly 100 astronaut heroes inducted to date.
"Heroes and Legends promises to speak to the hearts and minds of all generations, from those who bore witness to some of America's first space launches, to those who dream of someday being among the first to set foot on Mars," Cabana said.
Located just inside the Ticket Plaza and adjacent to the Rocket Garden, Heroes and Legends will be the first stop for guests as they make their way into Kennedy Space Center Visitor Complex, setting the tone for their entire experience.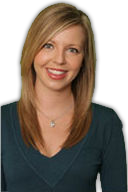 Ashley is Reserve Direct's travel expert, visiting Orlando to find the best travel tips, money-saving deals and insider information. With over 10 years of experience in first-hand-travel adventures, she shares her stories, advice, and current events to help you stay in the know.