New year, new theme park thrills! Universal Orlando Resort continues its expansion with new rides, resorts, and restaurants. In their quest to bring the biggest and best pop culture experiences to the masses, Universal has plenty lined up for not only this year but beyond. So, what are the new attractions at Universal Orlando for 2019? And what can you expect from one of the world's best theme parks in the years to come? Read on to find out.
Opening in 2019
Harry Potter Themed Roller Coaster – Hogsmeade
Location: Islands of Adventure
Opening: Summer 2019
When it comes to new attractions at Universal Orlando, fans are always clamoring for more Harry Potter! After closing the Dragon Challenge coaster in September 2017, Universal Orlando announced a new dark ride would take its place. In 2019, this ride finally opens! Located in the Hogsmeade section of The Wizarding World of Harry Potter, guests will go on a daring adventure that's fun for the whole family. Along the way, expect to meet magical creatures and visit new and mysterious places in what Universal Orlando is touting as their most highly themed roller coaster to date. More details are set to be released early 2019.
All-New Live Action Experience
Location: Universal Studios
Opening: Summer 2019
Universal Orlando Resort closed Terminator 2: 3D earlier this fall. As such, a new live-action experience will open in that theater space. Minimal details have been released but the attraction is supposedly going to be centered on a Universal franchise opening in 2019.
Universal's Endless Summer Resort
Location: Universal Orlando Resort
Opening: Summer 2019
At the location of the former Wet 'n Wild water park, visitors will find two new hotels in the upcoming years.
Surfside Inn and Suites is set to open in summer 2019, while Dockside Inn and Suites will open in phases throughout 2020. Together, they create Universal's Endless Summer Resort, which features a sun, surf, and sand theme and amazing amenities. These include two-bedroom family suites, three pools, two food courts, and a coffee bar. Plus, the resort has set a price point of under $100/night which makes it very appealing to families everywhere!
Upcoming New Attractions at Universal Orlando
The following attractions are confirmed for Universal Orlando Resort but do not yet have an opening date set. Some of these concepts are so new details are scarce but worth sharing all the same.
Mario Kart Attraction
Location: Nintendo Land
Opening: TBD
Let your inner kid rejoice as a Mario Kart attraction has been confirmed for the exciting new Nintendo Land section of Universal Orlando Resort. This will be a signature ride in the new land and will follow the design of its Japanse counterpart. As a result, it will feature a moving track ride where guests are equipped with augmented reality glasses that display power-ups, obstacles, and more game features.
The Rumor Mill
There always talk of what's next at Universal Orlando Resort. This is the latest from the rumor mill. Keep in mind, though, the following attractions have not been confirmed by park officials.
Donkey Kong Roller Coaster
Location: Nintendo Land
Opening: TBD
Video game fans are seriously excited about the opening of Nintendo Land. As such, rumors have started to circulate regarding what attractions the new land will include. We already know Mario Kart is definitely happening. However, a roller coaster themed after the iconic Donkey Kong arcade game is on everybody's wish list. Little is known about the possibility of this ride so so far. If it does happen, though, rumor has it that it will be a mine cart-style coaster and use animatronics instead of screens. Stay tuned!
Jurassic World Ride
Location: Islands of Adventure
Opening: TBD
Universal Orlando has secured patents for a "Virtual Reality Mobile Pod" ride. As such, fans are speculating the pods will be used for a Jurassic World ride. Rumor has it the Jurassic World ride will simulate the experience of walking through a landscape filled with dinosaurs. Further, guests would be in moving vehicles they could control themselves. This ride has yet to be confirmed but we really hope it opens in the near future!
There's Always Something New at Universal Orlando Resort
This theme park excels at keeping things fresh and fun for guests. Each year, new rides or new attractions at Universal Orlando are unveiled. From pop culture phenoms like Harry Potter to old favorites like Nintendo, it's sure to be an exciting time at Universal Orlando for years to come.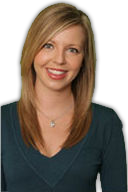 Ashley is Reserve Direct's travel expert, visiting Orlando to find the best travel tips, money-saving deals and insider information. With over 10 years of experience in first-hand-travel adventures, she shares her stories, advice, and current events to help you stay in the know.