New year, new theme park thrills! Universal Orlando Resort continues its expansion with new rides, resorts and restaurants. In their quest to bring the biggest and best pop culture experiences to the masses, Universal has plenty lined up for not only this year but beyond. So, what are the new attractions at Universal Orlando for 2017? And what can you expect from one of the world's best theme parks in the years to come? Read on to find out.
Universal's Volcano Bay
Opening early 2017
Live the carefree island life at Universal's Volcano Bay™. It's an all-new water theme park like no other where thrills and relaxation flow in perfect harmony. With the power of the TapuTapu™ wearable there's no standing in long lines, wrestling with tubes, or waiting for the fun to begin. It's a tropical paradise just steps away from everything Universal Orlando Resort™ has to offer.
Race Through New York Starring Jimmy Fallon
Opening 2017
Jimmy Fallon is a pop culture sensation so it's fitting he's getting his very own attraction at Universal Studios. On "Race Through New York Starring Jimmy Fallon" you'll be competing against Fallon as you navigate the streets of one of the world's greatest cities—New York City. Guests will first be welcomed at Fallon's Studio 6B before embarking on an escapade through not only the streets but the skies on New York City. Encounter everything from iconic landmarks to the subway tunnels and whatever else pops into Jimmy's wacky mind.
Fast & Furious: Supercharged
Opening 2018
One of the most anticipated new attractions at Universal Orlando Resort is Fast & Furious: Supercharged. It's set to take riders on a high-speed adventure into the world of underground racing. Riders will become a part of the Fast & Furious family as they race beside stars of the franchise. Specially designed ride vehicles ensure non-stop action and adrenaline-inducing, pedal-to-the-metal thrills.
This it the latest on new attractions at Universal Orlando for 2016 and beyond. Watch here for more updates on what this theme park has planned next!
Universal's Aventura Hotel
Opening 2018
Universal's Aventura Hotel is all about a visionary spirit and contemporary surroundings. This hotel is a lifestyle, even if you only get to live it while on vacation. It's blue skies, clear water, clean lines, open air, and stimulating environments. You're a guest in a place quite unlike anywhere else. You're en vogue the moment you walk through the door.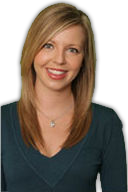 Ashley is Reserve Direct's travel expert, visiting Orlando to find the best travel tips, money-saving deals and insider information. With over 10 years of experience in first-hand-travel adventures, she shares her stories, advice, and current events to help you stay in the know.