SeaWorld theme parks continues to keep things fresh and innovative by introducing new rides, events and activities every year. What's new at SeaWorld Orlando 2017? Read on to discover more about this Central Florida theme park.
Electric Ocean
Summer 2017
For 2017, SeaWorld Orlando is presenting an all-new end-of-day spectacle. Electric Ocean will feature bioluminescent lighting, music and pathway entertainment – immersing guests in a glowing sea of wonder.
Kraken® Virtual Reality (VR)
Summer 2017
Get ready to experience Kraken in a whole new way at SeaWorld Orlando 2017. The park will debut its first digitally enhanced ride experience as the legendary Kraken roller coaster is transformed into a virtual reality (VR) coaster experience.  This thrill ride will be the only VR coaster experience in Florida.
Dolphin Nursery, SeaWorld Orlando
Summer 2017
SeaWorld Orlando's Dolphin Nursery will become more interactive in 2017. Guests will have the opportunity to see mother and baby dolphins up close via large-scale acrylic windows. Even better, there will be multiple levels providing children a face-to-face perspective with calves.  New slide out areas and a lifting floor will allow for easier access to mom and baby for the veterinary and animal care teams, and multi-purpose digital displays will allow SeaWorld educators to share information.
Rudolph The Red-Nosed Reindeer & Friends
2016 Christmas events, continuing in 2017
Beloved Christmas character Rudolph the Red-Nosed Reindeer and friends, including Clarice, Bumble, the Abominable Snow Monster and Yukon Cornelius, and Rudolph-themed attractions will be making their debut as part of the 2016 Christmas Celebration™ at SeaWorld Orlando, San Antonio and San Diego, and Christmas Town™ at Busch Gardens Tampa Bay and Williamsburg, Virginia.  Rudolph & Friends will return for the 2017 season, with additional Rudolph the Red-Nosed Reindeer-themed experiences for families to enjoy the Christmas spirit even more.
In 2016, SeaWorld Orlando added Mako, an all-new hypercoaster named for one of the ocean's fastest known sharks, to its attraction line-up. It is Orlando's tallest, fastest and longest roller coaster. It has quickly become a fan favorite, and is part of SeaWorld's ongoing journey to stay at the forefront of the thrill ride game in Orlando.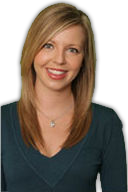 Ashley is Reserve Direct's travel expert, visiting Orlando to find the best travel tips, money-saving deals and insider information. With over 10 years of experience in first-hand-travel adventures, she shares her stories, advice, and current events to help you stay in the know.