SeaWorld theme parks continue to keep things fresh and innovative by introducing new rides, events, and activities every year. What's new at SeaWorld Orlando 2018? Read on to discover more about this Central Florida theme park.

Infinity Falls
The major new attraction for SeaWorld Orlando 2018 is Infinity Falls. This ride, debuting Summer 2018, will take guests on a river raft ride through a lost jungle full of fountains, waterfalls and the remains of a lost civilization. In addition, the new ride will feature a 40-foot drop from a lift–the tallest river ride drop in the world! Of course, as this is a SeaWorld attraction, there is also an elaborate story to be told. Infinity Falls follows the footsteps of explorers who have traveled to an Amazon-like rainforest. While there, they become so enthralled by their surroundings they decide to build a village. As such, this village becomes a center to learn about conservation efforts and, for those brave enough, a launching point to tackle the roaring river rapids.
Ray Rush
Curious about what else is new for SeaWorld Orlando 2018? The park isn't stopping their addition of new attractions with Infinity Falls. In fact, their sister park, Aquatica, will debut an all-new family raft slide dubbed Ray Rush. This fully loaded water adventure will feature three ways to slide, splash, and soar. Riders will travel through enclosed tubes and transparent spheres before encountering an open-air half-pipe shaped like a manta ray. Sounds awesome, right? Set to open spring 2018, Ray Rush will replace the HooRoo Run attraction. Be advised, Walhalla Wave will be closed temporarily to accommodate construction needs.
Always Getting Better
The new attractions for SeaWorld Orlando 2018 will ensure every visitor has something new to discover. Year after year, SeaWorld theme parks strive to enhance their experience for guests. In 2017, SeaWorld Orlando added the summer festival, Electric Ocean, as well as virtual reality element to the Kraken ride. Keeping with their aquatic activism, the park also added a dolphin nursery. With new developments constantly in the works, it's easy to see why this park is always getting better.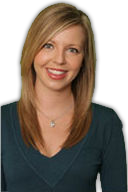 Ashley is Reserve Direct's travel expert, visiting Orlando to find the best travel tips, money-saving deals and insider information. With over 10 years of experience in first-hand-travel adventures, she shares her stories, advice, and current events to help you stay in the know.