Disney World excels at keeping their parks fresh, fun and entertaining! This year is no exception, as the park is bursting at the seams with activity. With that in mind, it's time to discuss what's new at Disney World Theme Parks and what's next. To get the scoop on new attractions at Disney World for 2018, read on.
Toy Story Land
Disney's Hollywood Studios
Opening: Summer 2018
The long-anticipated Toy Story Land, an 11-acre section of Disney World dedicated to all things Toy Story, will finally open this year. Toy Story Mania, the ridiculously popular Disney attraction, will be the center of the new land with two new attractions debuting as well: Slinky Dog Dash and Alien Swirling Saucers.
Slinky Dog Dash: Prepare to zip, twist and turn on this family coaster themed after Slinky the Dog. The track will mimic the stretches created by Andy as he plays with Slinky's coils.
Alien Swirling Saucers: Everybody's favorite green aliens from Pizza Planet as the star of this attraction, which is designed as a top play set. Watch as aliens fly around in toy saucers, then try to escape as before they capture your rocket vehicle with "The Claw."
In addition, Toy Story Land will be set in Andy's backyard from a toy-size perspective. With that in mind, everything will be oversized from buildings to game board pieces.

Star Wars: Galaxy's Edge
Disney's Hollywood Studios
Opening: 2019
When detailing what's new at Disney World, you can't overlook all that's happening with the Star Wars Universe. It's no secret Disney World has been planning a Star Wars-themed land. After the acquisition of George Lucas' franchise, it was all but set in stone. However, more details were released this year—including the name of the land: Star Wars: Galaxy's Edge. Disney's imagineers are highly secretive about the land but we do know it will include two new attractions. One will be based on the Millennium Falcon while the other will catapult guests into a battle between the First Order and the Resistance. The all-new land, which will be Disney's largest at 14-acres, is set to be highly immersive and totally interactive. We. Can't. Wait!
Mickey and Minnie's Runaway Railway
Disney's Hollywood Studios
Opening: TBD
Disney's classic Mickey and Minnie characters will be the stars of this attraction, set to replace The Greatest Movie Ride at Disney's Hollywood Studios' Chinese Theatre. Visitors will join the duo for a ride-through attraction based on the retro-style cartoon shorts. In addition, the ride will feature 2 ½ D, a breakthrough dimensional media concept that doesn't require 3D glasses.
Up Show
Disney's Animal Kingdom
Opening: TBD
Last year, when discussing what's new at Disney World, Pandora at Animal Kingdom was the main focus. This year, less is happening at this section of the park. However, there are still new things to do! For instance, at the all-new "Up" themed show explorers Russell and Dug, from the heartwarming movie "Up," will help Disney guests discover new species of birds from around the world in their new show at Anandapur Village's Caravan Theater. The show, which does not have a name yet, will replace "Flights of Wonder."
Guardians of the Galaxy Attraction
Epcot
Opening: TBD (2012 at the latest)
Future World will be home to a new "Guardians of the Galaxy" inspired attraction. Few details have been released but we do know it will replace Ellen's Energy Adventure and center on Peter Quill, or Star-Lord's, visit to Epcot as a child.
Ratatouille Attraction
Epcot
Opening: TBD (2012 at the latest)
At Epcot's France Pavilion, a "Ratatouille" inspired attraction will open. This ride will be similar to the attraction already open at Disney Park in Paris. As such, guests will "shrink" to Remy's size, then scurry around Gusteau's legendary Parisian Restaurants.
New China Pavilion Film
Epcot
Opening: TBD
A new in-the-round movie about China will debut in World Showcase Pavilion using "Circle-Vision 360" film.
Mission: Space
Epcot
Opening: Summer 2018
Mission: Space will still send passengers to Mars, albeit with new media, but it will now offer a toned-down experience geared towards taking younger guests on an orbital adventure above Earth.
Tron Attraction
Magic Kingdom
Opening: TBD (2021 at the latest)
What's new at Disney World for the Magic Kingdom? Opening near Space Mountain in Tomorrowland, there will be a "Tron" inspired attraction designed after the highly rated TRON Lightcycle Power Run at Shanghai Disney Land. As such, the attraction will be coaster-themed, offering a high-tech thrill ride aboard a train of cycle-like cars that blast riders into the video-game-like "Grid" of the films.
New Main Street U.S.A. Theater & Show
Magic Kingdom
Opening: TBD
The Magic Kingdom will have new entertainment venue themed after the iconic Willis Wood theater in 1920s Kansas City. Visually, it will complement the area's architecture, which is ties to Walt Disney's boyhood town, while the entertainment inside will be on par with shows like Frozen Live.
Disney World Transportation
Believe it or not, when it comes to what's new at Disney World transportation updates top the list.
Disney Skyliner Gondolas
Move over ground transportation, the newest way to get around Disney World Theme Parks is via the sky. The Disney Skyliner Gondolas will connect Disney's Art of Animation, Pop Century and Caribbean Beach resorts and other locations with Disney's Hollywood Studios and the International Gateway at Epcot.
Minnie Van Service
In an effort to expedite travel around the parks, Disney is also offering a new Minnie van service that will take guests everywhere they want to go to the resort. It will be similar to an Uber-style service, offering point-to-point transportation.
Disney World Hotels & Resorts
Disney Riviera Resort
Opening: TBD
This resort, which will be Disney Vacation Club's 15th property, will have a location near Epcot and offer nighttime views of the park's spectacular evening shows.
Star Wars Themed Resort
Opening: TBD
Don't just visit a galaxy far, far away—stay there. At this resort, which does not yet have a name, every room will have a view of space. In addition, the entire resort will be themed as a spaceship.
Disney Springs
NBA Experience
Opening: Summer 2019
The NBA Experience, featuring interactive games, immersive experiences, a retail store, and restaurant, will open in Disney Quest's former location.
New Cirque du Soleil Show
Opening: TBD
The new show will focus on Disney's history of animation.
The Edison
Opening: Late 2017/Early 2018
This steampunk-style bar will resemble a 1920s electric company power plant. In addition to food, cocktails, and live entertainment, The Edison will feature palm readers, DJs, and even contortionists.
Terralina Crafted Italian
Opening: Late 2017/Early 2018
Authentic Italian food and cocktails will be served at Terraline Crafter Italian, which is themed as an Italian home and helmed by James Beard award-winner Tony Mantuano.
Maria and Enzo's
Opening: Late 2017/Early 2018
This Italian restaurant, located next to The Edison, will have a speakeasy vibe and offer fast casual food.
Enzo's Hideaway
Opening: Late 2017/Early 2018
Travel through rum-runner tunnels from Maria and Enzo's to find Enzo's Hideaway, a prohibition-era bar inspired by Florida' true history if rum running.
Pizza Pointe
Opening: Late 2017/Early 2018
Pizza Pointe will be a fast casual Italian restaurant serving everything from stuffed pizza to decadent pastries.

Wine Bar George
Opening: Early 2018
At Wine Bar George master sommelier George Miliotes creates a unique place to sip, sit and eat. Infused with the themes of a winemaker's estate, the vibe is very warm and cozy. Small plates dominate the menu as wines have a starring role. And, with over 100 to choose from, every palate will be pleased.
Wolfgang Puck Bar & Grill
Opening: 2018
Experience a taste of California in the heart of Florida at this new Wolfgang Puck restaurant.
Jaleo
Opening: 2018
Chef Jose Andres will helm this new Spanish concept restaurant.
It's Going to Be a Great Year
This is the latest update on what's new at Disney World for 2018. As always, Reserve Orlando will keep you updated on all that's happening in Orlando, Disney World and beyond.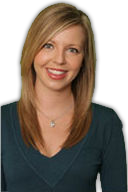 Ashley is Reserve Direct's travel expert, visiting Orlando to find the best travel tips, money-saving deals and insider information. With over 10 years of experience in first-hand-travel adventures, she shares her stories, advice, and current events to help you stay in the know.