When you visit the Magic Kingdom at Disney World Orlando there is so much to see and do it's hard to know where to begin. I seem to always make my way towards Cinderella's Castle first and then begin my adventure at the park. Which ride should you conquer first?  To give you a head start, here's a list of my favorite and must-ride attractions at Disney's Magic Kingdom.
Space Mountain
Disney World's most famous indoor roller coaster takes guests on a journey through space, complete with special effects, pitch-black darkness and plenty of twists and turns.  Despite reaching top speeds of only 27mph, this ride is one of the most popular at Disney World.  Be sure to get a fastpass for this attraction as lines tend to be long during the busy season.
Haunted Mansion
Ghostly and ghastly, the Haunted Mansion entertains riders with spooky surprises from the 999 ghosts that call the mansion home.  Look for the beating heart of a ghostly bride, cemetery ghouls rising from the dead and unseen victims pounding on doors for an escape.  The ride spins you around, from one frightening scene to the next, creating a hauntingly good time.
Splash Mountain
Another signature Disney attraction is Splash Mountain.  Combining the fun of a classic log flume ride with the Uncle Remus characters from "Song of the South," this attraction is all thrill and one big spill!
Pirates of the Caribbean
Everyone's favorite pirate – Jack Sparrow – stars in this Disney attraction.  Relatively calm in nature, the ride is a favorite of many park-goers due to its realistic animatronics, attention to detail and, of course, it's quirky cast of characters that bring the attraction to life.
Big Thunder Mountain Railroad
Go a journey into the Wild West on Big Thunder Mountain Railroad.  This runaway train of a roller coaster rushes through the gold-mining town of Tumbleweed in the Frontierland.  Three separate lift hills are a highlight of the ride, as are its rockwork designs based on the rising buttes that are located in Utah and Arizona's Monument Valley.
Under the Sea: Journey of The Little Mermaid
Part of the new Fantasyland expansion, this ride lets you experience an undersea adventure with Ariel and all her friends.  Visit Prince Eric's Castle, then venture into Ariel's aquatic world.  Classic Disney songs, like "Kiss the Girl" and "Part of Your World" highlight her journey and make you feel part of her world.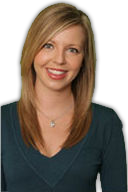 Ashley is Reserve Direct's travel expert, visiting Orlando to find the best travel tips, money-saving deals and insider information. With over 10 years of experience in first-hand-travel adventures, she shares her stories, advice, and current events to help you stay in the know.