LEGOLAND Florida has officially opened Heartlake City, the newest addition to the Orlando theme park geared toward kids ages 2-12. The new area is based on the popular LEGO Friends product line and stars five main characters: Olivia, Stephanie, Emma, Mia and Andrea.
Heartlake City features several signature elements, including:
Mia's Riding Adventure is a brand new ride themed around Mia's love of horses.  This adventurous ride seats up to 40 passengers on a circular platform with outward-facing horse shaped seats. The disk spins in circles while traveling forward and backward on a wide U-shaped track.
Friends to the Rescue is a new interactive musical show starring the LEGO Friends as they work together at Heartlake Hall to ensure the concert goes off without a hitch.
Stephanie's Newsroom is a photo opportunity that gives guests the chance to show off their camera-ready skills, as they take over for Stephanie at the Heartlake News Desk.
Heartlake Stepping Tones Fountain is a heart-shaped fountain filled with LEGO brick instruments that play real music triggered by interactive icons.
Heartlake Mall features several retail areas offering a variety of LEGO products including the LEGO Friends toy line.
Explore the new Heartlake City LEGOLAND attraction on your next Orlando vacation.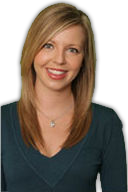 Ashley is Reserve Direct's travel expert, visiting Orlando to find the best travel tips, money-saving deals and insider information. With over 10 years of experience in first-hand-travel adventures, she shares her stories, advice, and current events to help you stay in the know.