Orlando, Florida is a top vacation destination for families all across America. There are amazing things to do in Orlando, like Disney World, but there are also plenty of free things to do in Orlando with kids. Trust me, you don't need to break the bank in order to have a good time with your family in the Sunny State.

Free Things to Do in Orlando with Kids
1) Universal Orlando Resort's CityWalk is a great place to spend time with friends and family, and admission is absolutely free day or night. Fantastic shopping and dining are always available. Kids especially love cooling off in the splash pads, while adults enjoy the festive atmosphere and free entertainment.
2) Visit Disney Springs, a unique area that is home to more than 70 shops, eateries and Disney-centric entertainment. It's free to walk around the lively entertainment center, but the main destination kids care about is LEGO imagination center. Here, they can let their creativity free at building block zones. Free events are offered throughout the year, too, for the LEGO lover in your family.
4) Tour the Zora Neale Hurston National Museum of Fine Arts. The museum celebrates the Floridians contributions to the arts, as well as the material culture of people of African descent.
5) Stroll the streets of Celebration, Disney's town that is as close to perfection as a town can get. Admire the old-fashioned properties and let the kids play in the interactive fountain. Experience the pleasant atmosphere and beauty of a town only Disney could create.
6) The Harry P. Leu Gardens features three miles of paved scenic walkways that take you through fifty acres of southern styled gardens. FREE admission is offered the first Monday of every month. In addition, kids four and under are always free.
8) Visit Lake Eola Park in Downtown Orlando. This 43 acre park offers spectacular views of the city as well as free events throughout the year. Watch a free movie in the park, feed the geese, catch the fountain show–these are just a few of the things to do in Orlando with kids at Lake Eola Park.
9) Explore the Charles Hosmer Morse Museum, home to the world's largest collection of Louis Comfort Tiffany items. Everything from lamps, to pottery, to stained glass windows to dining sets is displayed. Visitors are free Fridays November – April from 4pm-8pm. Keep in mind kids 12 and under are always free, while regular adult admission is $6.
10) Take a walk in Big Tree Park, the home of "The Senator," a 118 ft. tall, 3,500 year old Bald Cypress tree.
11) Every second Sunday of the month, the Mennello Museum offers free admission. All galleries are free to the public from noon-4pm, while galleries, craft stations and mini-tours for kids occur from noon-2:30pm.
12) If your kid loves hot wheels, take them to Old Town. This amusement park has free car shows featuring hot rods and muscle cars. Car cruises are held Friday and Saturday nights.
13) To get a little Disney during your stay, take advantage of the free Walt Disney World monorail. No ticket is required to ride, and you can cruises pass sights like Spaceship Earth. Make the ride even better by watching the Magic Kingdom fireworks afterwards. The Ticket and Transportation center for the monorail offers excellent views, with magical music even piped in.
14) Your vacation headquarters may be Orlando, but the beach is only 45-minutes away. So, really, why not make a day of it on the shores of Cocoa Beach. The kids will love the sand and surf, and best of all–it's free!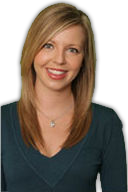 Ashley is Reserve Direct's travel expert, visiting Orlando to find the best travel tips, money-saving deals and insider information. With over 10 years of experience in first-hand-travel adventures, she shares her stories, advice, and current events to help you stay in the know.