Put your hands, er flippers, together for the all-new SeaWorld show – Sea Lion High. Famous sea lions Clyde and Seamore are once again the stars of the show, bringing their own unique personalities to the production. Watch as this duo, along with a hilarious cast of humans, perform hilarious antics as they make their way through Sea Lion High.
The show, which has replaced the long running "Clyde and Seamore Take Pirate Island," follows Clyde and Seamore as they go back to school to earn their diplomas, and competed in a scholarship competition along the way. Over the course of 30-minutes, park goers are treated to a showcase of skills and behaviors as this nautical duo try to complete the necessary classes to earn their diploma. Oppie, a pint-sized Asian otter, and super-sized walrus Sir Winston join the show, too, and with their smart ways help the sea lions pass the class. The show is full of surprises and plenty of laugh-out-loud moments making for the perfect SeaWorld Orlando show.
Sea Lion High performs several times a day and is included with SeaWorld tickets.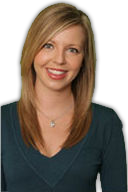 Ashley is Reserve Direct's travel expert, visiting Orlando to find the best travel tips, money-saving deals and insider information. With over 10 years of experience in first-hand-travel adventures, she shares her stories, advice, and current events to help you stay in the know.