Orlando, Florida is known as one of the best places to experience family fun and entertainment.  At Orlando interactive attractions you can do just that.  Engaging, immersive attractions let you experience some of the best Orlando has to offer.  From gators to surfing activities, interactive attractions in Orlando are sure to be a highlight of your vacation. 
Some of the most popular interactive attractions include:
Fantasy Surf: Experience the rush of sliding, riding and surfing waves when Fantasy Surf at FantasyWorld Resort.

Gatorland: Take in an incredible display of huge alligators and crocodiles, train ride, aviary, breeding marsh and bird sanctuary, petting zoo, nature walk, gift shop, and one-of-a-kind shows such as the world famous Gator Jumparoo. 
Kennedy Space Center: Just 45 minutes from popular Orlando attractions and theme parks is NASA's launch headquarters, the only place on Earth where you can tour launch areas, meet a veteran astronaut, see giant rockets, train in spaceflight simulators, and even view a launch.
WonderWorks: WonderWorks is an amusement park for the mind with over 100 interactive exhibits for visitors of all ages to experience. 
Take a look at the full list of Orlando interactive attractions to see all the choices available.  Many of the attractions have discounts on ticket prices, too, an added bonus of booking your tickets in advance.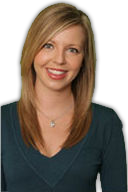 Ashley is Reserve Direct's travel expert, visiting Orlando to find the best travel tips, money-saving deals and insider information. With over 10 years of experience in first-hand-travel adventures, she shares her stories, advice, and current events to help you stay in the know.