Howl-O-Scream will unearth a sinister evil at Busch Gardens in 2015, descending on the Tampa theme park for 19 select nights. Joining Busch Gardens is award-winning horror filmmaker Robin Cowie, the producer of the Blair Witch Project. Together, they've created a Howl-O-Scream event where imaginable evil lurks in every corner. If you're a fan of the phenomenally scary, Busch Gardens Howl-O-Scream is where you should get your dose of hair-raising Halloween haunts.
The newest haunted house is Unearthed: Scarlett's Revenge. Cowie has created a dark tale based on Scarlett, a village healer who turned to dark magic to avenge her husband's killers. As her powers grew, she was hunted, trapped and buried alive deep beneath the park … but has now been Unearthed to summon terror on unsuspecting guests. Guest venture into a mysterious centuries-old house filled with secrets, and terror awaits all who dare to enter as Scarlett summons demons and collects body parts to reincarnate her dead husband.
In addition, some of the most demented houses are back this year by popular demand, but with horrifying new twists:
Dead Fall: Thirst for Blood – Humans and plants entwine with an insatiable thirst for human blood, as guests attempt to escape the nightmare that has taken over this Victorian garden and greenhouse.
Zombie Containment Unit 15: Moving Targets – Armed with only a Z.E.D. (Zombie Eradication Device), guests must hold off an undead mob in this interactive zombie hunting experience.
Death Water Bayou – Deep in the bayou the Voodoo Queen transforms wanderers into her evil servants. Those who enter must escape her dark magic before falling victim to her spell.
The Basement – Momma's Meats' award-winning recipe has always been a family affair that's only created in The Basement. Guests must escape before becoming the secret ingredient.
Circus of Superstition: The Last Laugh – A lifetime of avoiding black cats and sidewalk cracks won't save guests from this house, as the bad luck of childhood superstitions catches up with them in new demented ways. • Zombie Mortuary – Led by their queen, zombies infest this small town funeral home and satisfy their hunger with fresh flesh and brains.
Attend Howl-O-Scream's signature Show, Fiends, for a fright-filled show, along with a dinner that's to die for. Plus, guests gain an additional hour of front-of-the-line access to select haunted houses. Be sure to keep the party going at Club Unearthed, where heart-thumping music and liquid courage will set the scene.
Howl-O-Scream tickets are on sale now.  Freaky Preview is back and will open Howl-O-Scream 2015 on Friday, Sept. 25 and Saturday, Sept. 26. The event then runs Thursday through Saturday nights, Oct. 1-31. Howl-O-Scream 2015 will also be open on Sunday, Oct. 18 and 25. Operating hours are 7:30 p.m. to 1 a.m. If you purchase tickets now, you can receive single-day admission for only $45.  Going with a group of friends?  Then, tickets are as low as $35.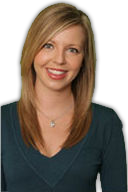 Ashley is Reserve Direct's travel expert, visiting Orlando to find the best travel tips, money-saving deals and insider information. With over 10 years of experience in first-hand-travel adventures, she shares her stories, advice, and current events to help you stay in the know.