Celebrating its 20th year, the Epcot Food & Wine Festival returns to Disney World for a global tour of culinary delights. For the first time ever, the festival is stretching into the park's Future World with four new food and beverage marketplaces. Each year the festival, which is scheduled for September 25 through November 16, 2015, presents a showcase of food adventures, appealing to the culinary enthusiast in all of us.  To keep the festival fresh, Epcot adds new things to do so each year so guests can visit every year and have a different experience.  Ready to find out what is new for 2015?  Read on.
While most Epcot Food & Wine Fstival events are included in regular Epcot admission, including the new Back to Basics series, special book signings, Eat to the Beat concerts, cultural adventures, Marketplace Discover Passport, as well as attractions and park entertainment, you can also look forward to over-the-top premium events, including:
Rockin' Burger Block Party
You can get a glimpse of the cast of ABC TV's "The Chew" at this new premium event on Oct. 8 in World ShowPlace. They'll enjoy specialty burgers and sliders inspired by top names in the music industry such as Dave Matthews and his Dreaming Tree Wines and Carlos Santana's Casa Noble Tequila. (Two additional Burger Block Parties are set for Sept. 25 and Nov. 6.) This event includes VIP seating with a specialty cocktail toast, premium bar and more.
Yelloween Masquerade Party for the Senses
This first-time event on Oct. 31 will be one in a series of popular Party for the Senses premium events. You can experience an elegant, dance-the-night-away, gourmet tasting party with Champagne, wine, craft beers and specialty cocktails paired with food.
Another Party for the Senses you won't want to miss takes place Oct. 24, and features Disney chefs from the United States, Europe, and Asia cooking their favorite cuisine that represents their cultures as well as the Disney Parks and Resorts they call home.
Additional Party for the Senses dates are Oct. 3, 10 and 17, and each evening starts with a reserved seat at the Eat to the Beat concert series at the America Gardens Theatre. Following the show, you will head to World ShowPlace for a sensational evening with more than 50 tasting stations, and performances by Cirque du Soleil.
What's Cookin' With…
You can begin the morning with a delightfully plated brunch and sparkling wine toast. Culinary celebs will demo a favorite dish and then sit down with the emcee to answer questions from the audience and share secrets of their successes. The brunch happens every Friday and Saturday at 10 a.m. during the festival.
Guests include:
Sept. 27: Andrew Zimmern
Oct. 2: Amanda Freitag presented by Mylan
Oct. 4: Bryan Voltaggio
Oct.9: Jamie Deen
Oct.11: Carla Hall
Oct.16: Gale Gand
Oct. 18: Cat Cora
Oct.23: Allen Susser
Oct. 25: John Ash presented by Verlasso
Oct. 30: Robert Irvine
 
Nov. 1: Erika Davis
Nov. 6: Buddy Valastro
Nov. 8: David Guas
Nov. 13: Alex Guarnaschelli
Nov. 15: Sarah Fioroni
Others premium events include the Mexican Tequila Lunch, Japanese Craft Beer Tasting and the new French Family Meal Traditions.
Reservations for these specialty events open July 30, 2015. Call to 407/WDW-FEST (939-3378) to reserve your spot. Some events can be booked at epcotfoodfestival.com: culinary demos, beverage seminars, mixology seminars, general admission for Party for the Senses and general admission for the Rockin' Burger Block Party.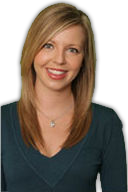 Ashley is Reserve Direct's travel expert, visiting Orlando to find the best travel tips, money-saving deals and insider information. With over 10 years of experience in first-hand-travel adventures, she shares her stories, advice, and current events to help you stay in the know.