Disney's 20th Annual Epcot International Food & Wine Festival is scheduled for September 25 – November 16, 2016. The event features flavors from around the world, as well as culinary programs and the Eat to the Beat concert series. Purchase your Disney tickets today to enjoy all that available at this showcase of international delights.
The Food and Wine Festival at Disney World will feature food from area around the World Showcase, including Italy, Thailand, New Zealand, Chile, Morocco, China and the United States.
Highlights of the festival include:
• The Festival Welcome Center, home to a champagne and wine bar, educational wine seminars and celebrity chef book signings.
• Disney will host around 250 chefs, many of which will conduct culinary demonstrations and host dinners and tasting events.
• Culinary Programs such as Celebration Dinners, Culinary Adventure Signature Dining, Celebrating Family and Friends in the Kitchen, Food and Wine Pairings, among others.
• Weekly Party for the Senses Grand Tasting Event with delicious plates from award-winning chefs, accompanied by spirits and entertainment.
• The Eat to the Beat Concert Series featuring a rotating line-up of performers.
The Eat to the Beat Concert Series Schedule:
David Cook – September 25-27, 2015
Wilson Phillips – September 28-29, 2015
Christopher Cross – September 30-October 1, 2015
Starship – October 2-4, 2015
Smash Mouth – October 5-7, 2015
The Pointer Sisters – October 8-9, 2015
38 Special – October 10-11, 2015
Rick Springfield – October 12-13, 2015
Sugar Ray – October 14-16, 2015
The S.O.S. Band – October 17-18, 2015
Air Supply – October 19-21, 2015
Fuel – October 22-23, 2015
Tiffany (NEW!) – October 24-25, 2015
Dennis DeYoung – October 26-28, 2015
Jo Dee Messina – October 29-30, 2015
Everclear (NEW!) – October 31-November 1, 2015
Boyz II Men – November 2-4, 2015
Sister Hazel – November 5-6, 2015
Big Bad Voodoo Daddy – November 7-9, 2015
Hanson – November 10-12, 2015
Maxi Priest (NEW!) – November 13-14, 2015
Chaka Khan (NEW!) – November 15-16, 2015
The Orlando concerts are held each night at the America Gardens Theater and are included with the purchase of your Epcot tickets.
Please note: Daily show times take place at 5:30 p.m., 6:45 p.m. and 8 p.m. Entertainment and appearances are subject to change without notice.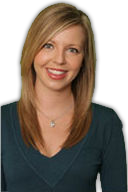 Ashley is Reserve Direct's travel expert, visiting Orlando to find the best travel tips, money-saving deals and insider information. With over 10 years of experience in first-hand-travel adventures, she shares her stories, advice, and current events to help you stay in the know.