Orlando is a hotspot for family vacations. As the theme park capital of the world, this destination has endless options for entertainment. It's easy to see why you'd want to visit, but the planning process can sometimes not be a simple. Fear not—Reserve Orlando is here to help. Orlando vacation packages streamline what to do with where to stay, making it easier for you to discover more all while saving money.
Orlando vacation packages are easy to customize with Reserve Orlando. It's your vacation—you should do it your way. Maybe you're a fan of princesses and Mickey Mouse, so you can't miss Disney World's Magic Kingdom. However, you also wish you could've went to Hogwarts instead if State College, which makes Universal Orlando Resort a must. Combine the best of both worlds with the Orlando Theme Park Combo Package. It includes tickets to both amazing theme parks, and your choice of Orlando hotels. Want to stay at a Disney Resort? We've got 'em. Looking to stay close to Universal on International Drive? There are plenty of those available too.
That's just the start of the options for Orlando vacation packages. Also featured are LEGOLAND, SeaWorld, Busch Gardens Tampa, and more. Additional Orlando attractions and shows can always be added to any package you pick, too. The simple process means your personalized vacation package can be purchased in minutes. Hassle-free. Just the way vacation should be.
Now you know how easy booking an Orlando vacation can be. With Reserve Orlando, you get a great deal and the vacation you want. Every time. Guaranteed. It's that simple.
Before you go, be in the know with our Reserve Orlando Travel Guide. Get the latest visitor tips as well as first-hand insight and information on everything Orlando.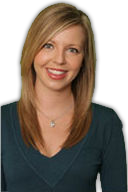 Ashley is Reserve Direct's travel expert, visiting Orlando to find the best travel tips, money-saving deals and insider information. With over 10 years of experience in first-hand-travel adventures, she shares her stories, advice, and current events to help you stay in the know.