At a theme park known for mixing thrilling attractions with engaging animal exhibits, it's no surprise Busch Gardens' next addition is a hybrid of both. Cobra's Curse is a one-of-its-kind spinning roller coaster themed to snakes. Located in the Egyptian portion of the park, the ride will put a new twist on Busch Gardens attractions.
If you're afraid of snakes, beware! You'll come face-to-face with an 80-foot snake icon during your journey. You'll also experience a vertical life, forward motion, backwards motion and free spinning as you trek the Serengeti Plain and follow an Egyptian archaeological excavation.
Cobra's Curse Facts:
Maximum Height: 70 feet Ride
Length: 2,100 feet of track
Maximum Speed: More than 40 mph
Ride Duration: More than three and a half minutes
Height Requirement: 42 inches
Manufacturer: Mack Rides
The new thrill ride is expected to open in 2016. A specific time period has not yet been set. Check back to find out more information about Cobra's Curse.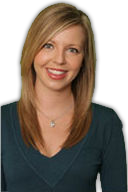 Ashley is Reserve Direct's travel expert, visiting Orlando to find the best travel tips, money-saving deals and insider information. With over 10 years of experience in first-hand-travel adventures, she shares her stories, advice, and current events to help you stay in the know.