SeaWorld has officially kicked off the summer season with the opening of their all-new coaster—Mako! The thrilling, shark-themed coaster is the tallest, fastest and longest coaster in Orlando. At 200 feet high, a high-speed of 73mph and an almost mile-long track, SeaWorld Mako makes for a super-fast, super fun addition to this already awesome theme park.
Take a look at this point-of-view video to see the action for yourself:
Just wait until you ride Mako! The high-speeds gain so much momentum you feel weightless at the top of each hill. I caught air several times as I looped around the track; the first was a total surprise and each consecutive leap had me screaming with glee. Families will really like Mako too, as the minimum height is only 42 inches. So, if you've got a young daredevil with you all of you ride together.
After riding SeaWorld Mako, be sure to explore the surrounding two-acre realm. This area, as well as the coaster itself, is inspired by the mako shark—one of the ocean's fastest shark species. See these amazing creatures up-close, meet with animal experts and learn more about SeaWorld's conservation efforts. Oh, and did I mention you can touch shark? Only at SeaWorld!
In conjunction with the all-new coaster, SeaWorld is hosting Summer of Mako, an event that encourages families to explore, be inspired and take action to protect our one ocean. Whether you want to meet animal experts, dive deeper into an ocean of interactive games or experience Orlando's tallest, fastest and longest coaster, Mako, Summer of Mako has something for everyone.
Purchase discount SeaWorld tickets to experience all this aquatic attraction has to offer. Currently, 1-day tickets are on sale for only $79—that's a savings of $20. Need even more SeaWorld in your life? Opt for the Choose Your Adventure pass. Choose from Busch Gardens Tampa Bay, SeaWorld Orlando, Aquatica Orlando and Adventure Island Tampa Bay (pick three) and pay only $109. That's a total steal of a deal.
See you at SeaWorld!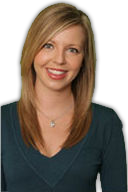 Ashley is Reserve Direct's travel expert, visiting Orlando to find the best travel tips, money-saving deals and insider information. With over 10 years of experience in first-hand-travel adventures, she shares her stories, advice, and current events to help you stay in the know.