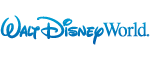 Walt Disney World® Tickets
in Orlando, FL
Why Choose Reserve Orlando for Your Walt Disney World® Tickets?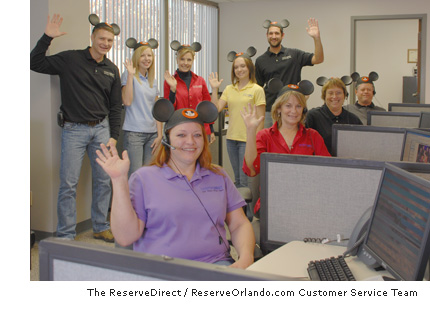 Discount Tickets by a Reputable Company
ReserveOrlando.com and ReserveDirect have a contract with Disney to provide discounted
Walt Disney World
®
Tickets to travelers. We realize there are many websites selling Disney tickets, and in many cases, we are the least expensive out there. In other cases, comparable tickets may be a few dollars cheaper, but we're sure you will agree our service makes up the difference. Good service and guaranteed bookings are much more valuable than a few dollars' savings here and there. Don't believe we're cheaper than Disney?
Compare prices here
.
We are Reputable & Responsive
Look—we know there are a lot of websites out there selling
Walt Disney World
®
Tickets with prices that may or may not be higher than ours, but hopefully our experience and commitment to service will make the difference in your decision.
ReserveOrlando.com is owned and operated by
Reserve Direct
, a travel-based reservation system and software company with direct, local connections to the managers and owners of all travel products available on our website. We've been providing online reservations in communities all over the country since 2001, and the reliability and quality of our website functionality rivals the nations brands. Check us out or call us up at 1-888-590-4975.
We are Not Time-Share
ReserveOrlando.com offers great deals through its relationships with local travel suppliers and does not maintain low rates by soliciting you or "tricking" you into timeshare tours. Period.
How We Do It
To date, ReserveDirect's websites remain the only Internet reservation sites available that operate through a personal working relationship with area hotels, theaters and attractions. Every product you see on ReserveOrlando.com is directly managed and updated by those hotels, shows and attractions that you're visiting.
This allows customers to see "live" availability of products. What does "live" really mean? It means that area hotels, shows and attractions load inventory directly into the ReserveOrlando.com system. When customers enter specific travel dates, the actual availability is displayed. This assures our customers that they are getting reliable information directly from the hotels, shows and attractions themselves, saving customers time, money and hassle when planning their vacations.
No more unreliable transactions with fly-by-night ticket re-sellers.
What We Offer
ReserveOrlando.com also works with many travel professionals across the nation who can provide you with the same personal service and assistance when planning your next Orlando vacation.
ReserveOrlando.com offers complete, guaranteed online reservation services, and courteous reservationists to assist travelers by telephone.
If you have any other questions, please
contact us
.
Select Tickets
How does the MyMagic+ work after I purchase my tickets?
In the past, the FASTPASS could only be secured within the park on the day of your visit. With the new system, you can schedule FASTPASS selections online. Once your reservation is 30 days prior to your visit, we will automatically submit your order to Disney (which takes 2-3 business day to receive the linking code). The MyMagic+ number will be emailed to you on a updated E-ticket and you can start the online planning.

If you are a Disney Resort guest, you can take advantage of receiving your FASTPASS linking code within 60 days prior to your arrival. You can contact our customer service department on the 60 day mark, we will request your linking code (which takes 2-3 business days to receive). If you do not contact us, we will submit your order as a 30 day guest. Once received, the MyMagic+ number will be emailed to you automatically. Again, the 60 day feature is only available for guests staying on a Disney Resort property.

What is a MagicBand and how much does it cost?
Your MagicBand enables you to unlock your Disney Resort Hotel room and buy food and merchandise. Plus, your MagicBand gives you FastPass+ access to all the experiences you've selected online. MagicBands are available for $12.95 plus tax at Disney theme parks and Downtown Disney area. However, you will receive a MagicBand at no extra cost if you stay at any of the Disney Resort Hotels.

How do I use the MagicBand or card when I have a FastPass+ arrival time at an attraction or entertainment experience?
When you arrive during your scheduled FastPass+ arrival time, all you need to do is proceed to the FASTPASS queue entrance and touch your MagicBand or card to a sensor called a touch point. Please remember that each member in your party will have to individually touch their MagicBand or card to the touch point for entrance.

Can a Disney Dining Plan be added on to my Disney Resort reservation?
No. A Disney Dining Plan cannot be added to your reservation when purchased through our website. If you wish to purchase a Disney Dining Plan, that must be done through Disney directly at least 72 hours prior to your scheduled arrival date. Disney Dining Plans cannot be adjusted or added to your Disney Resort reservation upon arrival to the property.

What is included with the Disney Water Park Fun and More ticket option?
The Disney Water Park Fun & More ticket provides admission to one of the four Disney parks for each day of your ticket, plus additional admissions to these other attractions: Disney's Typhoon Lagoon Water Park, Disney's Blizzard Beach Water Park, Disney Quest Indoor Interactive Theme Park, Disney's Wide World of Sports complex, or play 1 round at Disney's Oak Trail Golf Course - greens fee only.
The admissions you receive are as follows:
1 Day Water Park Fun and More = 2 Extra Admissions
2 Day Water Park Fun and More = 2 Extra Admissions
3 Day Water Park Fun and More = 3 Extra Admissions
4 Day Water Park Fun and More = 4 Extra Admissions
5 Day Water Park Fun and More = 5 Extra Admissions
6 Day Water Park Fun and More = 6 Extra Admissions
7 Day Water Park Fun and More = 7 Extra Admissions
8 Day Water Park Fun and More = 8 Extra Admissions
9 Day Water Park Fun and More = 9 Extra Admissions
10 Day Water Park Fun and More = 10 Extra Admissions

Can I use a multi-day base ticket to enter more than one Disney park per day?
Base tickets, even if purchased for multiple days, can only be used for one park per day. Guests cannot purchase a base ticket, no matter how many days the ticket is valid for, and use it for more than one park per day. If you would like to visit more than one park per day, you will need to purchase a ticket with park hopper option.

Is there an expiration date on the tickets that I am ordering?
Our Magic Your Way Base Tickets (with or without park hopper option) expire 14 days from their first use.

How long do I have to use the Walt Disney World Tickets that I have purchased?When guests purchase tickets, they do so with an intended use date. However, if those tickets are not used on the intended date of use, the tickets will not expire. The ticket remains valid until it is scanned at the gate. After the guests visits the park, the tickets and days purchased will expire within 14 days.

What is the best way to dress for a day at the parks? Is there any clothing that isn't permissible?
The parks are a casual, family-oriented environment. We suggest you dress comfortably, wear good walking shoes and check the local weather report before you leave for the parks.
Ensuring that the parks are family friendly is an important part of the Disney experience. In that spirit, we ask you to use your discretion and common sense.

Are tickets transferable? Can I give them to someone else to use the remaining days?Please note that all Magic Your Way Tickets are nontransferable and must be used by the same person on any and all days. The person who uses the ticket for the very first time must use the ticket for its entirety. Any tickets that are transferred are in violation of this restriction and are invalid for admission.

Are there any personal items guests should not bring into the theme parks?All bags and purses are inspected prior to guests entering the theme parks. Guests are not allowed to bring wagons, skateboards, scooters, in-line skates, shoes with built-in wheels, two-wheeled or three-wheeled conveyances, strollers larger than 36" x 52", alcoholic beverages, weapons, folding chairs, glass containers (excluding baby food jars and perfume bottles,) Suitcases and pets (unless they are service animals.)

How much does it cost to park at Disney World Orlando?
When driving to Walt Disney World and visiting the Magic Kingdom, Epcot, Disney's Hollywood Studios or Animal Kingdom, you can expect to pay the following Disney World parking fees:
$20.00 - Car/Taxi/Shuttle/Limousine/Motorcycle
$22.00 - Camper/Trailer
$25.00 - Bus/Tractor Trailer
Guests pay the parking fee per day to receive a parking pass good for all of the Disney parks. If you purchased a park hopper ticket and plan on driving yourself, save the parking receipt and present it at the other parking lot entrance. With the exception of the Magic Kingdom, all of the Disney World parking is outside the main entrance to the theme park. At the Magic Kingdom, the lot is located at the Ticket and Transportation Center. Once you park here, you will need to take either the Monorail or the Ferry to the Magic Kingdom.

Are wheelchairs and strollers available?
Yes. Wheelchair and stroller rentals are available at the entrance to each park on a daily use basis. Wheelchairs are $12 and ECV are $70 per day. Also, be sure to watch for special stroller parking areas outside some shows and attractions inside the parks. Some rides and attractions may require transfer from a wheelchair into an attraction seat, and those rides will be noted on the park maps available at the entrance to each park.

How much does it cost to rent a stroller at Disney World Theme Parks?
It will cost you $15.00 per day to rent a "single" stroller and $31.00 per day to rent a "double" stroller. If you're going to need a stroller for more than one day you can rent them at the "multi-day" rate of $13.00 per day for a "single" and $27.00 per day for a "double".

Are Disney World Theme Parks maps available at the park?
Yes. Maps of Walt Disney World provide an overview of Walt Disney World Resort —or you can view individual theme parks, water parks, Disney Resort hotels, golf courses, and shopping, dining and entertainment areas.

Is there an additional charge for shows and attractions inside the park?
As a general rule, no. All regularly scheduled shows and attractions are included in your Disney World ticket price, although some shows may have limited capacity.

If I purchase the Water Park Fun and More option, where do I exchange my E-Ticket at?
Guests who purchase the Water Park Fun and More option can exchange their E-Ticket at the Magic Kingdom, Animal Kingdom, Epcot, Disney's Hollywood Studios, Typhoon Lagoon, Blizzard Beach or DisneyQuest. Guests are not required to go to one of the four main parks first.

Are coolers permitted at Disney World Theme Parks?
Full size coolers with or without wheels are not permitted. Coolers smaller than 24"L x 15"W x 18"H (the size of the large lockers) are allowed.

Are coolers permitted at Disney World's Water Parks (Blizzard Beach & Typhoon Lagoon)?
Coolers are permitted, including those with wheels, although no cooler storage is available.

Why do my Disney E-Tickets only have one name listed on them?
The name on the E-Ticket is the primary ticket holder but the tickets are valid for everyone in your party.
Close

Millions of people flock to Disney World in Orlando, Florida each year.

The parks Walt Disney made famous are synonymous with family fun and the magical whimsy of childhood.

I missed out on the Disney experience as a child, but was bound and determined to not let my inner-child miss out on Disney World.

So, at the age of 25, I packed my bags, mouse ears included, and made my way to the sunny state of Florida to spend a few days with the main mouse, Mickey, and all of his cohorts.
I was as excited as any child, and was filled with awe over what to expect.

The night before the big day, I had visions in my head of doing the robot with Buzz Lightyear, skipping through the park with Snow White and quacking along with Donald Duck himself.

The whole event was already playing in my mind like a Disney Movie, and I already had a perfect ending: dinner at Disney's California Grill, perfectly timed so I could watch the firework displays as I dined.
The next morning, as I drove towards the gates of Disney, I was ecstatic to see Epcot, Animal Kingdom, Disney's Hollywood Studios and Magic Kingdom signs flash before my eyes.

I was on a mission at Disney, and was bound and determined to experience as much of Disney as I could in one day.

Due to a time constraint, one day was all I was allotted at Disney, so one day had to fulfill my inner child's wishes.
I started at the Animal Kingdom, since they close the earliest (5pm.) I headed straight towards the "Tree of Life" to get an up close view of this iconic tree.

The detail and design of the tree was incredible, and so was the "It's Hard to be a Bug" attraction held inside, at the base of the tree.

Starring "Flik," from the Disney-Pixar Film "A Bug's Life," this 8 minute 3D film is fun for those of all ages.

I thoroughly enjoyed the 3D look at a bug's life, and the special effects made me feel like I could reach out and grab the butterflies, snakes and other creatures.

I even felt mice running on the floor.

I don't want to give too much away; just be sure to make time for this during your visit to the Animal Kingdom.

Another highlight from the Animal Kingdom was the Kilimanjaro Safari, where I sat in an open air safari bus for a one-of-a-kind look at some of the Sahara's most beautiful animals. The landscape was right out of Africa, and the animals were very energetic and lively, something you don't always witness at zoos.

I was amazed at the variety of animals, and have to say the elephants and giraffes were my favorite safari finds.
After a delicious lunch at the Rainforest Café, my companion and I headed to Epcot for a quick trip around the world.

First, though, we made a trip around Earth on the attraction "Spaceship Earth" and then shrank back down to size at the "Honey, I Shrunk the Audience," a 3D show where scientific fun turns into mayhem for the audience.

My favorite ride, though, was "Soarin," an interactive attraction that simulates hang-gliding in coastal California.

The line was long for this attraction, but it was worth the wait!

The world showcase pavilions, where France, Germany, Italy, Norway, America, Canada, Japan, China, Mexico, Morocco and the United Kingdom are represented, are truly a sight to see.

It was if I had packed my passport and had been flown around the world.

The architecture, food, and ambiance of each pavilion made you treasure the unique aspects of each culture.

By the time I had toured every country, I felt like my passport had a whole new set of stamps in it.
However, my world tour had to make an important pit stop at a special, far away land known as the Magic Kingdom.

The Magic Kingdom is what first comes to mind for many when they think of Disney.

Images of Cinderella's Castle, Mickey Mouse and Splash Mountain are conjured in one's mind as the epitome of the Disney Concept.

I had these images floating through my head as I made my way, by tram, to the entrance of the Magic Kingdom.

However, nothing prepared me for actually seeing Cinderella's Castle in all its glory.

It is a magnificent structure that harkens visitors, or at least me, to become giddy with joy.

Even at the age of 25, I was compelled to run towards the castle, eager to see what it held.

Be sure to make time for Castle tours they do periodically throughout the day, as there are some neat behind-the-scene discoveries.
My exploration of the Magic Kingdom found seven different lands to journey through, each with a theme like "Tomorrowland," "Frontierland" or "Main Street USA" to distinguish it from the sprawling 107 acres consisting of the Magic Kingdom.

I visited Adventureland first, where I climbed through the Swiss Family Robinson Treehouse and voyaged through the treacherous waters of the "Pirates of the Caribbean."

From there, I ventured to "Big Thunder Mountain Railroad" in "Frontierland" for a runaway train coaster ride.

"Fantasyland" and "Tomorrowland" were up next, but before we made it there, we encountered the "Move It! Shake It! Celebrate It! Street Party" that had me grooving along with Disney characters such as Genie, from Aladdin, & Sebastian, from The Little Mermaid.

I found several character greetings at Fantasyland, and although the lines were too long for my time constrained trip, I will definitely make it a priority on my next trip.

When else can you have your picture snapped with Goofy?

Tomorrowland lived up to its name with Space Mountain, a rocket of a ride that visits our mysterious galaxy.

By the end of my ride on Space Mountain, it was time for dinner at Disney's California Grill.

It was a great way to end my special day.

So special in fact, that the glittering night sky boasting colorful fireworks felt like it was just for me.

It was truly magic, truly Disney and truly worth the 25 year wait.
;
Reserve Orlando Customer Reviews

Reserve Orlando Customer
Elkhart, IN
3 Reviews
Verified Traveler
"First Time Visitor"
What can I say? Amazing!!!
Tip: It's so easy to get around with all the transportation Disney provides!

Tina Morris
Gaffney, SC
3 Reviews
Verified Traveler
"Great vacation!"
Very friendly staff. Fun entertainment for all ages. Food was good. Loved character pictures and shows.

Christina R.
Brownsville, TX
3 Reviews
Verified Traveler
"Great experience`"
Totally loved everything about Disney. Ticketing and entrance was quick and helpful. Lines for rides were smooth. Employees were all so nice.
Tip: Totally worth every penny!

Erika McCracken
Houston, TX
2 Reviews
Verified Traveler
"AMAZING!!!! First Visit for adults and Birthday visit for 7yr old"
O my gosh it was just amazing!!! As a parent my favorite part was loading the my Disney app and then buying the picture package for $59... You get EVERY picture in the park taken with character and in front of the castle and everything sent right to the app for you to load on your phone... AAAAANNNNDDDDD They did a special birthday one for my son. Told him to hold his hands up like he was holding something and it was a picture made to look like he had mickey balloons in his hands!! THHHHEEEEENNNNN the rides we went on all gave us pictures and a few even had VIDEOS the next day on the app!!! This is the first place I have been to that made videos of your ride for you and then sent it to you and let you load it to your phone. O MY GOSH we loved it!!! :) My son of course liked all the rides and characters. We went to belle and the beast castle for lunch and they signed a birthday card for him and he got a gourmet cupcake. Then we went to the Crystal Palace for Dinner (Very Exspensive but worth it) and Pooh, Tigger, Eeyore & Piglet signed a card for him and he got a cupcake with a candle that they lit as we sang happy birthday and he blew it out with Tigger!! :) Such great memories. We all loved it.
Tip: BUY THE PICTURE PACKAGE FROM THEIR APP!!!


Amanda Oellerich
Maggie Valley, NC
2 Reviews
Verified Traveler

Jesse Rawls
Heber Springs, AR
3 Reviews
Verified Traveler
"Loved!"
Disney was amazing. It wa clean and everyone was friendly. We had no problem with our tickets.
Tip: Do it!

Marchigiani Rodriguez
Hopkinsville, KY
2 Reviews
Verified Traveler
"Vacation time"
Kids had fun there
Tip: Get a fast pass. Regular lines are long

Linda De Palma
Monmouth Beach, NJ
1 Review
Verified Traveler
"Magical Birtday Time With Our Granddaughter"
We enjoyed the Animal Park and The Magic Kingdom with our granddaughter who turned seven. She lives in Ponte Vedra and has visited Disney Parks about 40 times. This was her choice to go here to celebrate her birthday. We hit every roller coaster since this is her favorite amusement ride and special events. Disney does every exhibit and ride to the ultimate best. Be sure to get the Disney App for Fast Track and dinner reservation. After she returned home, my husband and I went around the world at Epcot and dined at the Chefs de France and Tutto Italia Ristorante where we had fantastic meals. It was a great experience!
Tip: Get the Disney App and book as many things you want to do before hand.

Jerika Allen
Buford, GA
3 Reviews
Verified Traveler
"Not what we expected..."
We did animal kingdom and magic kingdom.
Animal kingdom - the safari and DINOSAUR ride were great, that's about it... way too crowded and too much walking for our 6& 8 y/o
Magic kingdom- thunder mountain, seven dwarves mine train and space mountain were awesome! Splash mountain too long of just floating, not huge flames down, disappointing.... The haunted mansion -not scary at all
Fireworks show was OK, tinker bell zip lining was cool. The fast pass option was great, but I wish you could pay to add more fast pass uses. I would've paid to not stand in lines for hours. Overall, I don't ever see us going back to Disney. It wasn't worth the crazy price of tickets our girls just wanted to go back to our resort and swim...
Tip: Pack food. It's expensive and hard to find. Most restaurants were closed bc of the tropical storm when we were there.


Darcy Vredenburg
Roseburg, OR
3 Reviews
Verified Traveler
"Land vs World"
Disneyworld was a great experience. Our family of five enjoyed visiting all four parks plus typhoon lagoon. Animal Kingdom was our favorite park for sure. We are visiting from Oregon and have frequented Disneyland several times. Even though we enjoyed our experiences in Orlando, we like Disneyland better. Disneyworld is huge and it takes a lot of time and patience to see it all. Patience is the key word. A lot of people and a lot of ride breakdowns and technical difficulties with the fast pass system. Disneyland seems to have better service and easier access to fast passes. All in all, we had a great time at DisneyWorld.
Tip: Bigger isn't always better.

Ashley Grable
Indianapolis, IN
3 Reviews
Verified Traveler
"As good as expected"
We were a little disappointed the characters no longer walk around the park but outside of that it was everything we expected it to be.

Reserve Orlando Customer
Melbourne, IA
2 Reviews
Verified Traveler
"Fast Pass a must"
The fast pass was great. Although their system was down most of the day. We went to guest services and they gave us some extra fast passes to use. This held us over till the system was working again at about 6 pm at night. I must prefer the unlimited fast pass that is available at other parks. Having to schedule your rides one a time was kind of a pain.
Tip: As soon as you get in line with your fast pass, start booking your next ride!

Thomas Sullivan
Lexington, KY
2 Reviews
Verified Traveler
"What's not to like about Disney World?!"
My kids had been waiting to go to Disney their entire lives. The visit was everything we expected and more. Even with the crowds, we were still able to experience everything the Magic Kingdom had to offer in 3 days time.
Tip: Plan ahead! The Disney mobile app and FastPass will save your life!

Abhay Arya
IN
2 Reviews
Verified Traveler
"Magic World & Animal Kingdom - Awesome"
I took combo offer from Reserve Orlando site i.e stay at Disney All star Music Resort and 2 days of theme parks of my choice . i visited Magic World and Animal Kingdom since my children are small. Both the parks are very kids friendly and kids will love both the parks even adults would too. Rides are good shows are good .food is good . Nothing to complain. I wish i had planned more days in Orlando to visit all the theme parks , Maybe next time i will plan to visit all the disney theme parks since all have something different and unique to offer.

Darlene Tettenhorst
Bremerton, WA
1 Review
Verified Traveler
"The PERFECT Family getaway!"
The folks at Reserve Orlando were so helpful in helping us plan a gathering of our family between 3 states! We live in Washington near Seattle, Our kids are grown and live in Missouri and Tulsa. It was important to us to plan a gathering that the very young (3 yr) to the oldest (50 yr) in our group would enjoy. I had to change plans SEVERAL different times adding new people, changing dates, calling and getting information on Fast passes...I'm sure that we were "THOSE" kind of customers, but the people at Reserve Orlando were professional, patient and very sweet! They helped this old lady plan the perfect vacation for our children and grandchildren. We didn't wait in any lines to ride the rides and we were able to plan a special Princess breakfast for our granddaughter who turned 3 while we were there, thanks a suggestion of one of the customer service people at Reserve Orlando! We live so far from our children and grandchildren and we don't get to visit them but once or twice a year. As a grandma, I worry my grandkids aren't getting to know us and we aren't getting to make memories with them, but because of the staff at R.O. we definitely got to make awesome memories at Disney World and Universal. We were able to not only visit and meet all the Disney Characters with my granddaughter, but at Universal my daughter, 27 got to go to Harry Potter Land and my son- in law got to do the Transformer attraction and even got his picture taken with his favorite Transformer! My 30 year old son loved the Island of Adventures Jurassic Park attraction! There was literally something for EVERYONE! Grandma and grandpa's favorite activity> Being with our kids and grandkids! I always said I wanted to be that "cool grandma" on the roller coaster and thanks to R.O. I was EXACTLY that! So much fun ...best vacation EVER!
Tip: Fast Pass in a MUST but don't worry about getting them "mulitple rides Front of the Line Pass " At Universal because there is so much to do that you probably won't be going back to the same attraction so settle for the front of the line pass that allows just one ride/attraction.

Ammro Giha
pearland, TX
1 Review
Verified Traveler
"IT'S REALLY A DREAM COME TRUE"
It was one of the best experiences ever wi5h Reserve Orlando, I'm very pleased to have chosen one of the best websites to book for Disney and the universal, and acouple more attractions, its so simple, you book, and just go get ur tickets at the location of the parks, at the kisoks,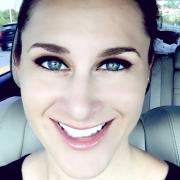 Megan A.
15 Reviews
"The Happiest Place on Earth!"
Take advantage of the online MyMagic+ Fast pass planning. You can plan up to three selections per day in one park, once they are used, you can use the Disney App on your mobile device to plan more later in the day. Good choices for fast pass in Magic Kingdom are the parade, Mickey Character Greet, Seven Dwarfs Mine, the Haunted Mansion or Big Thunder Mountain Railroad, as the lines are always long. Parking hopping is doable, if you don't have small children and don't plan to see/do everything is each park.. Two parks is maximum for hopping each day. Plan a full day in Magic Kingdom, that park has the most to offer. If you are wanting to eat dinner at one of their restaurants, plan ahead. Reservations are often needed in advance just to get in. If I had to rate the parks in order of favorites, they would be: 1) Magic Kingdom 2) Animal Kingdom 3) Hollywood Studios (only because they are renovating part of the park 4) Epcot. Have fun... "it's the happiest place on earth."
Tip: Do fast pass planning prior to arrival, wear comfortable shoes, plan at least an hour to get from the parking lot at Magic Kingdom to the entrance.

Jena Gobea
pasadena, TX
2 Reviews
Verified Traveler
"Epcot"
Kids LOVED Test Track by Chevy. More of an educational park but still very much enjoyed out trip. Lots to see and will be coming back soon.
Tip: Wear your walking shoes

Reserve Orlando Customer
Colbert, GA
3 Reviews
Verified Traveler
"Bad weather equals bad experience"
My husband and I went to Magic Kingdom for the last day of our honeymoon and were severely disappointed. We were there all day and only road one ride. The lines there were so long and the weather was spotty so I understand why they were shut down most of the day but it wasn't anything like what we had imagined. People we talked to said that kids love it and I can see why but 2 adults won't really enjoy themselves.

Kay Nicholson
Fredericksburg, VA
1 Review
Verified Traveler
"Trip w/the Grandkids"
Reserve Orlando made it very easy to purchase our Disney tickets. We had a great time and it was easy to pick up the tickets and plan our vacation with the Grandkids.

Adam Torregrossa
Coral Springs, FL
1 Review
Verified Traveler
"Great Expierance"
My experience with Reserve Orlando was GREAT! I was happy to use them as I saw they excepted PayPal. I prefer this payment method for my online purchases. The communication and access to my tickets was also very good. I would definitely use them again, in fact they are in my favorites for future use!
Tip: fast passes are great for the long lines and bring lots of sunscreen.

renato neves
PT
4 Reviews
Verified Traveler
"Great time"
excellent dedication from the people who work there
Tip: confortable shoes

john petruccelli
Douglasville, GA
3 Reviews
Verified Traveler
"Fast pass is the way to go!"
Lines can get long for the good rides, so I recommend using fast pass option. To be able to walk by the others waiting and hour+ in line and we get on in 10minutes, doesn't get much better!
Tip: Use FAST PASS, wear comfortable shoes, and act like a kid again!

Ayman Estefanous
EG
1 Review
Verified Traveler
"Happiest place on earth"
Want to repeat the experience

Anna K.
Boca Raton, FL
3 Reviews
Verified Traveler
"Good time to spend with family"
During summer wait time is minus specially with small kids. Overall experience magical.
Tip: Best choice go during September and November

Shaena Ladner
Gulfport, MS
1 Review
Verified Traveler
"My amazing trip to Disney World Theme Parks"
I really enjoyed using reserve Orlando we ordered tickets early and about a week before our travels we got a number to use on our my disney to hook the band's up was awesone would definitely use them again.. My new trip I wanna go to Branson Mo... I will definitely use them to get my tickets
Tip: Call ahead of time... this is awesome

Beverly B.
Whitehouse, OH
1 Review
Verified Traveler
"WDW"
We have been to WDW several times throughout the years. We thought late September we be a great time to go. However, it is as busy as ever. We were not a fan of the new fast pass. It seemed disorganized. Sadly, I remember when we went for first time, everyone who worked there was over the top friendly. Not so the past couple years. Not bad, just not the magical feeling

Stephanie Tanksley
Brandon, MS
3 Reviews
Verified Traveler
"Love Disney"
We went to Disney for our honeymoon and loved it! We are already planning another trip back in the next couple of years. Since we were kid free, the park we enjoyed the most was Epcot. We really loved visiting the different countries and trying the different foods. We went during September and while there were a lot of people there, the wait times were not bad. We didn't use most of the Fast Passes that we had because it didn't make much difference in the wait.
Tip: Wear comfortable shoes.

Erica G.
Memphis, TN
4 Reviews
Verified Traveler
"Animal Kingdom & Magic Kingdom"
We took our 3 year old for her birthday and she was so happy and excited just about everything. She loves animals so Animal Kingdom was good for her she got to see lots of animals on the Safari ride.She also got to see Chip & Dale and that was just a joy for her. She also enjoyed lots of the rides and the castle at Magic Kingdom. She really loved the fireworks at the end of the night. This was our first family trip and it was a great and well planned trip. We definitely want to do this again in about another two years or so. I was so happy that she stayed awake and got to explore Disney World. Hopefully next time it will be a longer stay and maybe we can go to the water parks.

Chason Carroll
Dacula, GA
2 Reviews
Verified Traveler
"Magic Kingdom"
Magic Kingdom was great. This was our second year visiting Disney with our 8 and 6 yo kids. They had a blast. Weather was perfect.
Tip: Have a plan of the rides you want to visit prior to coming (and obtain fast passes). You may obtain additional fast passes after using all 3, so get early fast passes.

Benjamin Lachman
NL
3 Reviews
Verified Traveler
"Disney you're in my heart forever"
Every day seemed like the best day ever in my life! So many rich experiences and every day ends with fireworks and a spectacular show! Disney really brings in the magic as they promise!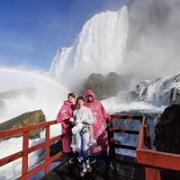 Della Layton
Circleville, OH
3 Reviews
Verified Traveler
"best birthday ever!!"
My daughter and I both shared a birthday at Disney World. She enjoyed the Bibity bobity boutique for a full princess makeover. Everyone had something they wanted to do and enjoyed getting to do it. This first visit for my dad and my two kids was amazing and can't wait to do it again
Tip: water water water, you can take a cooler carry over shoulder type take advantage and take snacks and water save yourself some money

Anna Matias
New York, NY
1 Review
Verified Traveler

Angie Ramey
Warrenton, MO
1 Review
Verified Traveler
"Great week at Disney"
Everything was indeed magical when we went. The staff were all amazing. The only thing that could have been better were the long lines and we went during the off time.

Manjinder Bains
UK
2 Reviews
Verified Traveler
"Such a lovely life experience"
Went to USA for the first time and couldn't find a suitable company to book my Disney World tickets. Having done alot of research 1 week before my intended trip, Reserve Orlando ticketed all the boxes and had positive feedback with thousands of return customers.
Having called them to discuss my needs, they provided me with options for all Disney World hotels and also hotels outside the resort. They found me an excellent room which I was very suprised at, as my budget was very low. They also took the time out to explain the shuttle services and provided me with external contacts for drivers and local shops etc.
Very pleased with the service. Companies like Reserve Orlando make visiting Disney World that extra bit special and take the stress out of finding a suitable hotel with the necessary shuttle services and other trasport links to malls and airports.
Tip: Dress very light and bring loads of sun cream

Melissa G.
Coventry, RI
1 Review
Verified Traveler
"BEST family trip!"
This year we had our first family trip with a group of 10 of us. We had such a blast and wouldn't have changed a thing! Staying off site was perfect for us so we could cook our meals and save money. I was surprised at how busy Magic Kingdom was at ALL times, however the other parks were much more managable.
Tip: Plan ahead as best as possible but don't stress if you stray from your original plan.

Sheri Trend
Parma Heights, OH
2 Reviews
Verified Traveler
"First visit for Family of Six!"
The most magical vacation of our lives! Me, my husband, my mother in law and three children 13, 10 & 3 years old visited April 4th-April 9th 2015. We visited Magic kingdom 3x and the other 4 parks once each. We did visit downtown Disney a few times and everywhere that we went we felt the magic of the area. Perfect amount of time to visit, there wasnt anything my children missed! Park staff were so helpful.
Tip: Be prepared, find a spot for nightly shows very early!

Reserve Orlando Customer
Pomona, CA
1 Review
Verified Traveler
"Disneyworld"
Clean, crowded, too many strollers. Reserve Orlando service was a plus.
Tip: Plan the days before you go. Know how the transportation works.

Jenna Long
Point Pleasant, WV
1 Review
Verified Traveler
"Amazing deal!"
We bought the buy 4 days get 5th and 6th free with park hopper option! We loved this option especially with a 5 year old we could come and go as we please. Thank you for such a wonderful experience!
Tip: Purchase the magic band from disney.com or when you get in the gate it is so much easier then carrying your ticket wiht you to FASTPASS or park to park

Jason Mazurek
muskegon, MI
1 Review
Verified Traveler
"Great experience"
Disney is great as ever. Staying on site at a Disneyhotel makes the experience much more enjoyable. Got the 8 day hopper from reserve orlando. Highly recommended using reserve orlando, tickets worked with no problems and the PayPal option is great.
Tip: Make sure to book fast passes and dining reservations as soon as you can before your trip.

Jeff Monroe
Potterville, MI
3 Reviews
Verified Traveler

Danielle Cardoso
eatontown, NJ
1 Review
Verified Traveler
"Spacious, new and close to disney"
The place is amazing! The view of the lake is so lovely. Spacious and everything is new. Very secure and felt like a home away from home. Will book this forever now. Allen is a very nice person to work with. The right package!!!

Daniel Allen
Cedar Hill, TX
1 Review
Verified Traveler
"Amazing experience"
we are a family of 5 and we loved the fast pass options included with the tickets so we can ride the rides we really want to without having to wait so long and still ride other rides until our time comes around.
Tip: Get there early and register for your fast pass asap to get the new attractions

DaiTrang Le
Lincoln, NE
1 Review
Verified Traveler
"Magical"
Happies place on earth!
Tip: Wear comfy shoes and assign your fastpasses.

Reserve Orlando Customer
Noblesville, IN
3 Reviews
Verified Traveler
"Very chaotic"
Disney World is very very busy. I understand it is spring break time and the parks are beautiful but during and after the firework/ light show it was very hard to get out of the park. I do like the fast passes included with the price of admission.

Larry Mahoney
Fort Collins, CO
1 Review
Verified Traveler
"Bought Disney World Tix!"
The transaction went very smoothly. And 30 days ahead of our arrival, they automatically sent me the magic code so we do the FastPast+ reservations. Perfect!
Tip: Book FastPass+ 30 days in advance.

Gigi Young
Austin, TX
3 Reviews
Verified Traveler
"awesome"
Awesome. I love toy story.

Tanya Schefter
CA
2 Reviews
Verified Traveler
"Amazing!!!"
This trip has been a dream come true!!!! With the reservations I made with Reserve Direct, it's been so easy to relax and enjoy the trip without any hassles!
Tip: expect lots of walking and loads of fun!!!

Claudia Rodrigo
PE
1 Review
Verified Traveler
"Magic all day long!"
We bought our tickets with Reserve Direct and it was great and easy because we got e-tickets that we could print at home. WDW is an amazing park with different ridea and parades for all ages where you can experience and live the magic all day long!

Reserve Orlando Customer
Andrews, TX
1 Review
Verified Traveler
"Girls trip 2015"
Awesome spring break trip for 8 girls! Rides can be done with 8 or atleast in same time frame frame:). Just a wonderful experience!
Tip: Fast passes Rock & food is just gonna cost anywhere you go:)

wilma Snippe
CA
2 Reviews
Verified Traveler
"Disney does not disappoint... ever!"
Now that we just completed a trip with our grown up kids, I'd have to say it was even more fun than when they were small. So much to experience and so much fun! Always clean and friendly, too.
Tip: Fast passes are the best thing ever- especially for the new rides.

Tom Cates
Evanston, IL
2 Reviews
Verified Traveler
"Enormously fun for the whole family"
We spent two days in the magic kingdom, and our family of four all had really good time. The lines were never too long, and the Fast Passes came in handy when they were. The employees were always friendly and helpful, and there's such a great variety of things to do - rides, shows, shopping, people watching. I would recommend you get the park to park tickets, so you can go from one to the other, especially if you're planning a multi-day trip.
Tip: Don't rush, just plan on coming back!


Victor Gonzalez
whitehall, PA
3 Reviews
Verified Traveler
"Magical"
It is what it is... What can you say about Disney it's just FUN you become a kid again. There was a picture my cellphone took automatically and it caught me looking at the parade.... I look like a kid SMILING FROM ear to ear
Tip: Have fun

Vickey Kimball
Jacksonville, FL
3 Reviews
Verified Traveler
"Fun!"
We had an amazing time. Tickets were cheap and we loved every moment!
Tip: Always go through Reserve Orlando!

Sien Goh
Noblesville, IN
1 Review
Verified Traveler
"Kids enjoy it. Fun place for adults too."
The only complain I have is everything is so expensive. Very clean and Disney personnel were very friendly.
Tip: Pack some food with you to save some money. Plan ahead and use Fast pass.

nabil bennani
CA
1 Review
Verified Traveler
"Best website to buy tickets for Disney theme parks."
I recommend buy tickets from Reserve Orlando website. I am very satisfied with their service. I highly recommend it!
Tip: Booking favorite attractions from Disney site three months in advance and for those who prefer to go to a hotel other than Disney, I recommend renting a car to visit the parks and so save time and enjoy the journey.

EDNA ROMANO-CANO
NEW MILFORD , CT
1 Review
Verified Traveler
"Tickets to Disney World"
Cheap, and valid tickets I had a great time with my family. I will use this site again to buy tickets on my next vacation
Tip: Rent a car

analiag90 .
UY
2 Reviews
Verified Traveler
"More than I expected"
It was our first time in a theme park and to be honest we thought that was not going to be so fun, but once we got into the park we really enjoy its attractions and the shows, we really loved it. It would be great if it has had more adrenaline games like the terror tower.
Tip: be prepared to be sorprised and have a good experience

Gale Landeen
Alexandria, MN
1 Review
Verified Traveler
"Best Way Disney"
What a great and easy way to purchase Disney tickets at the best price I could find anywhere. It was fast easy and we had no problems at all. It made our Disney experience great!
Tip: It is so easy to use your preprinted E Tickets. No Hasells!

Danielle Dudash
Luebbering, MO
2 Reviews
Verified Traveler
"Best Trip Ever!"
Paid for my tickets via PayPal Credit, which made me nervous because I was hoping it would be honored by Disney. i went from january 16-15 and got my tickets at Epcot and they honored them with absolutely no problem! It comes with a FastPass set up too! I purchased 2 adult 2 day park hopper tickets and we had an amazing time seeing the disney parks and riding all the rides! this site is awesome. i will definitely be using it again!

Ravi Natarajan
Nashville, TN
3 Reviews
Verified Traveler
"Excellent trip"
The trip to disney world was excellent. Monday was very crowded and being 1st time to park, couldn't plan well. The rest of the week end was managable if we go to the park on time.
Tip: Try to be in the park as soon as it opens. For the magic kingdom, park is open till 12.00 Am and bit hectic to reach the parking lot by catching the train and other vechicle.

Giancarlo Sereni
AR
1 Review
Verified Traveler

Janie Cournoyer
CA
2 Reviews
Verified Traveler
"Fun times"
My husband and I had so much fun. Even without kids, Walt Disney World is a magical place
Tip: learn how to set your fast pass a few weeks before you go

Reserve Orlando Customer
1 Review
"Disney is great"
We have gone to Disney once before 2 years ago and had a great time.I having 2 children with Austins we where disappointed in handicap policy It made the experience less enjoyable.
I am not sure we will return. as far as our ticket purchase it was great

Amit Bagadia
AU
1 Review
Verified Traveler
"A whole new world."
My family absolutely loved the trip. they want to do this every year now.
Tip: plan your days. stay at park hotels for perks.

Dustin D.
Irving, TX
1 Review
Verified Traveler
"Would Definitely Use Again"
We wanted the option of using PayPal Credit/Bill Me Later, and Reserve Orlando was our only option to do this! The tickets we purchased gave us an extra day. I had a lot of research to do since I never really heard of this company. If you call to see if they are certified by Disney, you won't have any luck. Disney will say AAA is the only authorized dealer. You'd have to jump in circles to find someone in group sales to to get any kind of information. However, the people on the phone and chat on Reserve Orlando are very informative. We received one E-Ticket for both mine and my wife's tickets. We also received our MyMagic+ number a couple weeks after our purchase to add to our MDE so we can make FP+ reservations. When our window was open to reserve, it worked out perfectly.
The thing I had the most questions about is where we can redeem our E-Ticket because I didn't want to waste valuable park time in line for getting our actual tickets.
You can redeem tickets at Downtown Disney. We got our card tickets the day before we started touring, purchased Magic Bands, and they linked to our Magic Bands perfectly. So happy we found Reserve Orlando and so happy we used them.
Tip: Plan and research!

Reserve Orlando Customer
Hendersonville, NC
1 Review
Verified Traveler
"Awesome Time!"
Had a great time! We planned the trip to Disney which was my mom, sister and I met up with brother and his wife at Disney. We had a very memorable time and we cant wait to come back!
Tip: Make sure you leave in plenty of time to make it to the airport if you are flying. We missed our plane. First time that has ever happened and never want it to happen again! LOL....seriously

Colin Argys
Berthoud, CO
2 Reviews
"Parkhopper is a must!"
We had an absolutely wonderful vacation with Reserve Orlando and Disney World. Park hopper allowed us to maximize our fun during our stay. Can't wait to come back again soon!

Leonard Samala
Fullerton, CA
1 Review
Verified Traveler
"Best Value for Disneyworld!"
It was a wonderful experience! Disneyworld along with Reserve Orlando are the best together. We bought a 4 day park hopper which then turned into a 6day park hopper because of a promotion so we got our money's worth and then some. Each park was unique in its own way and thanks to reserve orlando we were able to go to each park and revisit the ones we loved. Overall i would definitely book with reserve orlando again!
Tip: If you're getting a multi day ticket definitely invest in a magic band and make reservations!

Chris Patriquin
CA
2 Reviews
"Family Memories to last a lifetime!"
We had the pleasure of visiting Walt Disney World with our 4 children over Christmas this past year. Although it was quite busy, we took advantage of the FastPass+ option with our tickets and got to see and do all of the shows and attractions that we had planned. Our 4-Day Park Hopper tickets came with 2 FREE days, offering great value for dollar!
Tip: Take advantage of FastPass+ and reserve your attraction time slots early to skip the lines!

Muhammad Haq
CA
1 Review
Verified Traveler
"good prices"
I was happy to purchase tickets from Reserve Orlando and noted that I received great discounts! very competitive prices. also all terms were clearrlt written out in the email and coupons recieved. would buy again.

Bethany Bates
5 Reviews
"A Magical Disney Experience"
My family has become Disney experts over the years. We have learned that to truly enjoy this park you need to do your research and book everything way in advance. If you put a little more effort into the planning you will have a much more relaxing vacation. To get reservations for restaurants like Be Our Guest we got up at 3am, 180 days out from arrival and started calling so we could experience the Beasts Castle. Do not expect to plan a spontaneous trip the week prior and have access to all the Fast Passes and dining options you wish. Disney does not operate like that anymore. It's all about planning which may seem to take the fun out of vacation, but it really didn't. We would book our Fast Passes for the long wait rides in the evening, choose a park in the morning to get to early and we always had a dinner reservation somewhere in the evening. That way everyone could split off in the afternoon if they wanted to for the pool or the Food and Wine Festival happening at the time. That type of schedule works for us and allows us to enjoy Disney to its fullest. We loved the Magic Bands ability to be customized prior to arrival with your color and name of choice(must be done at least 2 weeks prior to your arrival), its also your hotel key and I used it to pay for everything in the park. The weather was amazing, we got to ride the new Seven Dwarfs Mine Train TWICE with Fast Pass. The Disney staff at The Yacht Club was amazing and the check in process was so much quicker this time. Can't wait for our next Disney Adventure.
Tip: If you stay on a Disney Property they have free airport pick up and drop off. Also, the busiest time for this park is Summer and Christmas.


Felicia M
Long Beach

"Mickey"
Reviewed June 29, 2016
NEW
Must visit; great for all ages. Does get crowd so pack your patience. What's great is if you purchase a park hopper, you only have to pay for parking once; save parking pass as you can move to different parks and not have to repay for parking; just show your parking receipt.

Travelnut1234_9
Orlando

"Prices are way to high.."
Reviewed June 29, 2016
NEW
You can only go here if you are rich....$117 each for 1 day plus food and parking...For a family of 4 that's about $500 a day without food.....That's crazy...
str8oz
Salt Lake City, Utah

"Went well for us"
Reviewed June 29, 2016
NEW
We had a great experience, but only because we had a plan. We got there as soon as it opened, got out from noon to 4pm, and then stayed until it closed. Disney packs in a lot of people--way more than they should--and that almost ruined it for us. There are only about 6 rides in Magic Kingdom that are interesting to people over 12 years old, but our family liked them and the closing fireworks. Prepare to stand in lines for over an hour in stifling heat.

Shueb R
"Magical"
Reviewed June 29, 2016
NEW
What a great place simply puts a smile on your face and brings out the child in you, attractions are unbelievable as well as the experience simply have to experience it once in your life suitable for all

Imtiaz A
Tunapuna, Trinidad

""WooHoo""
Reviewed June 29, 2016
NEW
What a trip love the sights the sounds the atmosphere and the just the entire place. When you're a kid and see this on TV you always wish to go but when you do go and see it your jw drops and you are just in awe of the imagination and creative juices that flow through this park...
Select Tickets