Find great Orlando Deals - no coupons needed!
Find all of the best Orlando deals on our Direct Deals page. We've compiled our best discounts on Orlando theme parks, attractions, shows, and hotels so you can see exactly how much you can save. Make sure to check back often, as we're always adding new Orlando deals. And you never need any coupons!
KEEP IN TOUCH
Get the most out of your vacation when you sign up to receive our newsletter. You will get the latest vacation packages, upcoming events, travel guides, and exclusive savings with our monthly newsletter.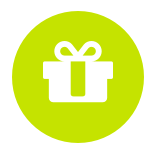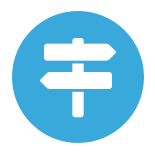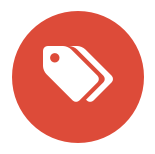 Sort by:

Sort by:
Product

Offer

Type

"Order By" Date

"Use By" Date

LEGOLAND Florida Resort

Fall Sale!Kids go FREE!1 paying adult,1 child FREE
Receive 1 FREE additional Child (3-12 yrs) ticket when you purchase 1 Adult (13-59 yrs) ticket.

Attraction
October 31, 2017
December 31, 2017

Walt Disney World® Theme Parks Logo

Walt Disney World® with Bonus 2 Days FREE
Make all your dreams come true in four uniquely themed parks and two water
parks, each with its own special version of Disney® magic!

Attraction

Sort by:
Product

Offer

Type

"Order By" Date

"Use By" Date

Crown Club Inn by Exploria Resorts

Stay 5 nights, get 35% OFF
Receive 35% off order when you purchase 5 or more nights.

Hotel
December 31, 2017
December 31, 2017

Summer Bay Orlando by Exploria Resorts

Stay 5 or more nights, get 35% OFF
Receive 35% off order when you purchase 5 or more nights.

Hotel
December 31, 2017
December 31, 2017

Ramada Gateway

Stay 2 nights, save 15%
Receive 15% off order when you purchase 2 or more nights.

Hotel
December 31, 2017
December 31, 2017

Ramada Gateway

Stay 3 nights, Save 20%
Receive 20% off order when you purchase 3 or more nights.

Hotel
December 31, 2017
December 31, 2017

Wyndham Garden Lake Buena Vista Disney Springs® Resort Area

Stay 2 Nights or More Save 15%
Receive 15% off order when you purchase 2 or more nights.

Hotel
December 31, 2017
January 31, 2018

Seralago Hotel & Suites Main Gate East

Save 15%
Receive 15% off order when you purchase 1 or more nights.

Hotel
December 21, 2017
December 31, 2017

Summer Bay Orlando by Exploria Resorts

Save 15%
Receive 15% off order when you purchase 1 or more nights.

Hotel
December 31, 2017
December 31, 2017

Oak Plantation Resort

Save 45% when you book 21 days in advance!
Receive 45% off order when you purchase 5 or more nights.

Hotel
May 3, 2018
May 3, 2018

Wyndham Lake Buena Vista Disney Springs® Resort Area

HOT DEAL! 20% OFF
Receive 20% off order when you purchase 1 or more nights.

Hotel
October 31, 2017
December 31, 2018

Wyndham Lake Buena Vista Disney Springs® Resort Area

LAST MINUTE DEAL! 10% OFF
Receive 10% off order when you purchase 1 or more nights.

Hotel
October 31, 2017
December 31, 2018

Shergill Grand Hotel Conference Center Resort

Advance Booking Promo - Save 10%
Receive 10% off order when you purchase 1 or more nights.

Hotel
December 31, 2017
December 31, 2017

Shergill Grand Hotel Conference Center Resort

Advance Booking Promo - Save 15%
Receive 15% off order when you purchase 1 or more nights.

Hotel
December 31, 2017
December 31, 2017

Universal Orlando® Resort

Limited Offer! Get 2 Days FREE plus Volcano Bay!
Receive Additional 2 DAYS FREE plus Volcano Bay when you purchase at least 1 Adult (10+ yrs) ticket.

Attraction
November 30, 2017
May 17, 2018

Universal Orlando® Resort

Get 2 Days FREE!
Receive 2 Additional Days FREE when you purchase at least 1 Adult (10+ yrs) ticket.

Attraction
November 30, 2017
May 17, 2018

Best Western Orlando Gateway Hotel

Fall Sale! 20% OFF
Receive 20% off order when you purchase 1 or more nights.

Hotel
December 24, 2017
December 24, 2017

Oak Plantation Resort

Stay 2 nights, save 30%
Receive 30% off order when you purchase 2 or more nights.

Hotel
August 14, 2018
August 14, 2018

Oak Plantation Resort

Book 3 nights or more, save 40%
Receive 40% off order when you purchase 3 or more nights.

Hotel
August 14, 2018
August 14, 2018

Escapology

Fall Sale 25% off!
Receive 25% off each ticket for every 1 All Ages (7+ yrs) ticket purchased.

Attraction
November 22, 2017
November 22, 2017

Gatorland

Fall Specials! Adult ticket at $17.49(Save $12.50)
Receive an Adult ticket at a price of a child's ticket for use between Oct. 1 - Nov 23, 2017 when you purchase at least 1 Fall Specials! Adult Ticket at $19.99 (13+ yrs) ticket.

Attraction
November 23, 2017
November 23, 2017

Villas of Grand Cypress

Stay 4 and Save 25%
Receive 25% off order when you purchase 4 or more nights.

Hotel
September 22, 2018
September 22, 2018

Mystic Dunes Resort & Golf Club

Save up to 20% off
Receive 20% off order when you purchase 1 or more nights.

Hotel
September 28, 2018
September 28, 2018

Mystic Dunes Resort & Golf Club

Save up to 30% off
Receive 30% off order when you purchase 2 or more nights.

Hotel
September 28, 2018
September 28, 2018

Mystic Dunes Resort & Golf Club

Save up to 40% off
Receive 40% off order when you purchase 3 or more nights.

Hotel
September 28, 2018
September 28, 2018

Mystic Dunes Resort & Golf Club

Save up to 50% off
Receive 50% off order when you purchase 1 or more nights.

Hotel
December 14, 2017
December 14, 2017

Florint Vacations

Fall Specials! Save 20%
Receive 20% off order when you purchase 3 or more nights.

Hotel
October 31, 2017
December 21, 2017