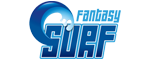 Fantasy Surf
in Kissimmee, FL
5005 Kyng's Heath Rd.
•
Kissimmee
,
FL
34746
About Fantasy Surf
Fantasy Surf Orlando is closed for repairs under further notice.

Catch the Ultimate Wave at Fantasy Surf Orlando

Catching a wave in landlocked Kissimmee seems like only a dream. But soon tourists and Central Florida locals will experience the rush of sliding, riding and surfing waves when Fantasy Surf at FantasyWorld Resort.

Fantasy Surf features the patented FlowRider™ system that has the look of surfing and wakeboarding, ride of snowboarding, and tricks of skateboarding in a safe and controlled environment. The thrills and techniques developed from this water experience have even
spawned a new competitive sport – Flowriding!

Fantasy Surf will feature a FlowRider™ Double system which is 32 feet wide, 49 feet long and can accommodate 25-30 riders per hour. The padded walls, floor and beach is covered by a three-inch sheet of water that creates a surfable wave. This ride, with its cushioned surface, was designed for wipeouts.

Guest's can show up with their E-ticket voucher and ride based on availability.
Fantasy Surf Frequently Asked Questions
Is Fantasy Surf something anyone can do?
Yes, anyone can learn to ride! Fantasy Surf has pro riders as trainers. This attraction is great for the entire family, whether you ride or spectate.
Is it for kids?

What are the age limits?
Kids love to ride!

The attraction is recommend for ages 5+ and they must be a minimum of 42″ for
bodyboard and 52″ to stand up.
How many attempts does someone get at Fantasy Surf?
Sessions are available in 30 minute and 1 hour sessions. Sessions run every half hour on the hour. You can purchase as many sessions as are available. We allow of maximum of 12 riders per session. If there is more than 5 riders in a session, a divider is put up, allowing two riders to ride simultaneously to increase riding time. Each rider is entitled to 30-45 seconds of ride time per run. Depending on how many riders are in your session will determine the number of rides.
Does it hurt when you fall?
The surface is a sheet wave, feels similar to a trampoline surface. When you fall, the wave gives in to absorb your fall and you get washed up into a padded wall. The lighter in weight you are, generally the faster you get washed up.
We're sorry. This product is unavailable for your date range.